Tinopolis-owned producer to supply Indoor Championships coverage to Eurosport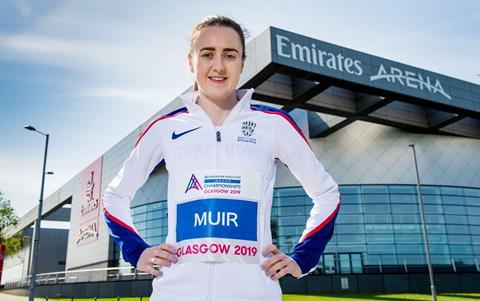 Sports indie Sunset + Vine will produce the feed for next year's European Athletics Indoor Championships.
The 35th edition of the event will take place from 1 to 3 March 2019 in Glasgow and the Tinopolis-owned producer will provide the world feed for host broadcaster Eurosport, covering six sessions over the three days.
It is the first time Sunset + Vine has provided the feed for the European athletics event, while it previously delivered the 2017 IAAF World Championships in London and the 2014 Commonwealth Games, which were also in Glasgow.
Sunset chairman Jeff Foulser said the experience would continue the firm's "long-standing relationship with the city of Glasgow".
Glasgow 2019 steering committee chairman Billy Garrett added: "We want the excitement and drama of the championships to be seen all over the world by those athletics fans who can't be in Glasgow."
Exec Michael Cole will lead on the coverage, supported by director Helen Kuttner and technical operator Mark Dennis.
It has been a solid year so far for Sunset, which renewed its BT Sport football contract last month, along with also picking up the BBC feed for the 2018 Gymnastics World Cup and a three-year deal to produce the BBC's badminton coverage.