Social media giant unveils trio of commissions and focus on sport
Facebook has unveiled a trio of commissions, including a fan-led reality series with Bear Grylls and 30-minute young-adult fantasy drama.
The social media platform, which moved into original content via its Watch platform last year, has commissioned US producer Electus to make Bear Grylls: Face the Wild, in which the survival expert will invite 10 fans - "the unsung heroes I get to hear about through Facebook", according to the presenter - to accompany him on outdoor adventures. It will launch on 21 March and run for 10 weeks.
The show will also feature special guests, including former US president Barack Obama and actor Julia Roberts.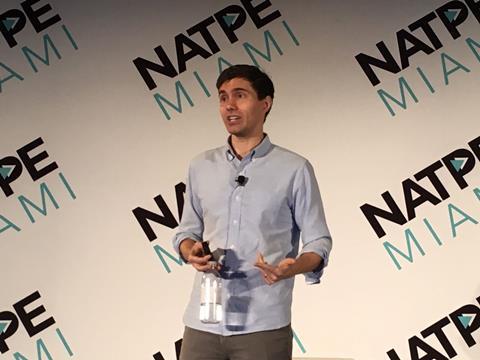 Facebook is also adapting Stephanie Oakes' novel The Sacred Lies of Minnow Bly into a series produced by ITV Studios-backed LA firm Blumhouse Television, together with former True Blood and Jessica Jones producer Raelle Tucker and Scott Winnant.
The drama, which tells the story of a young teen who escapes from a cult, is being adapted from the Stephanie Oakes novel by Tucker, who will also act as showrunner and executive producer.
In addition, Facebook has ordered 10-part unscripted series Fly Guys from Jukin Media, following the antics of a group of European acrobats and stunt performers as they perform across Eastern Europe.
Set to launch on 2 February, episodes will range in length from 12 to 15 minutes.
The commissions were revealed at the Natpe market in Miami by Facebook head of global creative strategy Ricky Van Veen, who set out the strategy behind the four-month-old Watch service.
The former College Humor exec said sports programming, both live and documentary-based, would become integral to Watch. He highlighted forthcoming documentary series Tom vs. Time, following NFL quarterback Tom Brady.
On Tuesday (16 January), the platform launched 12-episode WWE show Mixed Match Challenge – a single-elimination mixed tag-team tournament in which fans can interact with the wrestlers using Facebook.
"Sports have dedicated and passionate fan bases and align well with the type of content we want to do," said Van Veen.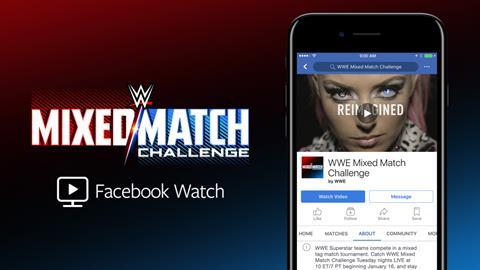 The exec added that the video platform, which is currently available only to a select group of US Facebook users, was hunting scripted and unscripted projects that will spark conversations on the platform.
Van Veen highlighted Kerry Washington-exec produced teen drama Five Points, following students at a Chicago high school, as an example of a show that plays to its strengths. He added that hour-long prestige dramas were not of interest.
"Facebook allows conversation to continue after the episode airs," he said. "Besides slapping a public service announcement at the end of a show, we can say, 'If you know someone who's suicidal, join this group because we are going to have an expert here talking about it.'"
Van Veen also noted Skam as a prime example of a drama that will lend itself to Facebook's internal systems, such as Messenger.
The platform bought international rights to the hit Norwegian teen drama, which is told on social media in real time, last autumn. It will be produced by Simon Fuller's XIX Entertainment.
The exec said he was keen for "extensions" of the Skam concept, such as The Bachelor-style dating shows that could capture a conversation between two contestants over Messenger.
Van Veen also said that Instagram was a "great driver of traffic" to Facebook, and he is working out a way to set up direct Watch links from the photo and video messaging app.
"Instagram is a great recruiting tool because a lot of the people we are casting have huge followings," said Van Veen.