Having notched up more than 6 billion views on YouTube, Mother Goose Club is landing at this autumn's Mip Junior with a fair bit of brand recognition for a new show.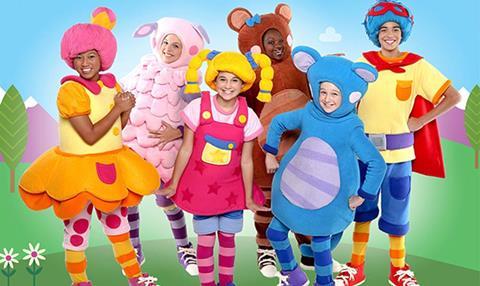 Distributor Foothill Entertainment
Producers Sockeye Media; Foothill Entertainment
Length 52 x 11 minutes
Broadcasters Netflix and PBS stations (US)
The original concept – a series of brightly coloured videos of popular nursery rhymes with lyrics that appear alongside – is designed to help young children develop early language skills in an entertaining way.
It was created by husband-and-wife team Harry and Sona Jho, who spotted a gap in the market when raising their own four children.
A 52-episode CGI animated series is now in development for 2017/18, reimagining the digital series of videos, which claim to foster "an enduring enthusiasm for reading" into a story-driven narrative.
The new series features a cast of six animated characters – Baa Baa Sheep, Eep Mouse, Little Bo Peep, Jack B Nimble, Mary Quite Contrary and Teddy Bear – who sing classic nursery rhymes and original children's songs.
Mother Goose Club is set in the land of Goosetopia, where the sometimes silly King Kuckoo rules.
When things go wrong, the members of the Mother Goose Club must use their intelligence and courage to set things right. The recurring songs reinforce the parent-friendly series' themes, such as character-building, teamwork and perseverance.
At Mip, Foothill will be showing completed episodes that combine some of the most popular programming with neverbefore- seen content, and promises "broadcastquality production values suitable for global broadcast and multimedia platforms".
Sockeye Media has won 12 awards for its live-action and animated videos, including three Emmys.