ITV has completed a stereoscopic 3D test shoot on the set of its flagship soap, Coronation Street.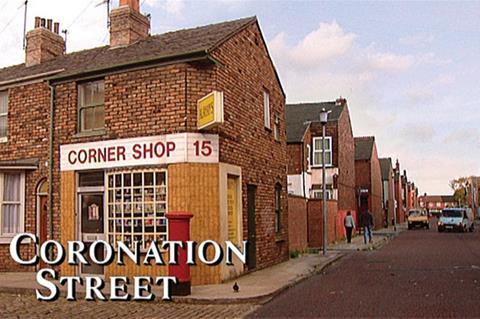 The project, a significant step in the broadcaster's 3D research, centred on the creation of a stereo version of the show's opening titles.
It was completed by a crew from local stereoscopy production and consultancy firm Shoot3D and ITV's equipment hire company, Provision.
A variety of 3D scenes were captured - including tracking and crane shots - to replicate the iconic opening titles.
The results of the shoot were post-produced at 3sixtymedia and then shown to ITV Northern Resources bosses in Manchester on Friday (14 May) and ITV hierarchy in London earlier this week.
The shoot is the culmination of a series of 3D tests for ITV that also included sample scenes from Emmerdale and the studio based shows Countdown and The Jeremy Kyle Show.
An ITV Studios spokesperson said: "As you would expect, ITV continues to examine and test the latest technological developments, including stereoscopic 3D, within our production facilities. However, we have no immediate plans to produce our current shows, including Coronation Street, in 3D."
Shoot3D hopes to showcase the work at a 3D open day due to be held in Manchester on 16 June in conjunction with Procam North.