ITV follows BBC in pulling out of leaders debate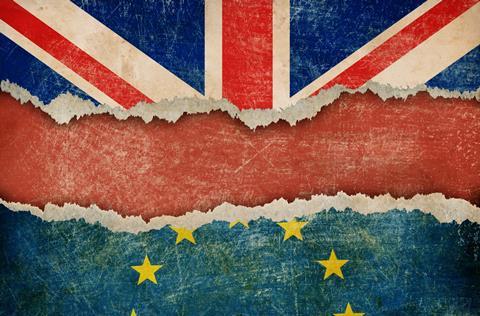 The untidy tussle over a televised Brexit debate between the two largest party leaders is over, with ITV shelving its plans for the head-to-head.
An ITV spokeswoman confirmed yesterday that the planned Sunday night debate will now "not go ahead".
The broadcaster has gone the same way as the BBC, which pulled out on Tuesday after Jeremy Corbyn's team called the planned format "confused" and a "mish-mash".
The development means prime minister Theresa May and Labour leader Corbyn will not face-off before May puts her controversial Brexit deal to the Commons next week.
ITV's plan had been for a sole head-to-head between the two leaders, while the BBC planned a similar showdown followed by questions from a panel of high-profile figures across the Brexit spectrum.
Broadcast understands Sky also put forward plans for a debate but these were not taken up.
Last week, Sky News chief John Ryley waded into the debate by calling for an Independent Leaders' Debate Commission, which would have overall control over the TV debating process around general elections and other major events.
'Running scared'
May's preference had been for the BBC's format but Corbyn, who initially appeared to have accepted the corporation's offer in principle, wanted a pre-I'm A Celebrity… Get Me Out Of Here ITV run-off.
The People's Vote second referendum campaign group and a collection of leading Tory Brexiteers had also issued a formal complaint to the broadcasters and Ofcom about their lack of appearance on the planned podiums.
A Labour Party spokesman accused May of "running scared".
"The British public will see this for what it is – Theresa May unable to face real scrutiny over her crumbling deal," he added.
Elsewhere, Channel 4 has stepped into the void created by its fellow PSBs by announcing its own Sunday night 9pm Brexit debate featuring four high-profile politicians, but not May or Corbyn.