Peter Bazalgette and Carolyn McCall discuss body image and social media at DCMS Committee hearing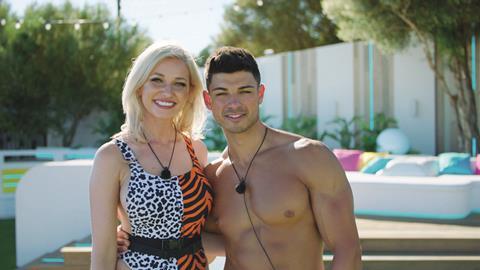 ITV's commitment to duty of care and reality show contributors' expectations of the use of their image have come under scrutiny from the Digital, Culture, Media and Sport Committee (DCMSC).
ITV chairman Peter Bazalgette told the committee that he welcomes its inquest into duty of care and believes it is a debate broadcasters should be having.
Speaking yesterday about the axed Jeremy Kyle Show and duty of care provisions around Love Island, Bazalgette said ITV expected to be held to the highest standards when it comes to duty of care procedures.
"Carolyn McCall has undertaken publicly, to you and the ITV board to continually improve our duty of care and hiring Dr Paul Litchfield to consult on Love Island's duty of care processes is an example of that," said Bazalgette.
ITV chief executive McCall said ITV had reached out to Pact to discuss best practices that could work across the industry and would cover all of their shows involving the public.
McCall stood by Jeremy Kyle's producers, saying she believed they had made it clear to contributors that lie detector tests were not 100% accurate. She also said the show had originally been conceived to help people with their problems and there was evidence to prove it had done so.
"If you look back at the purpose of the show – and it started as a radio show first - then at its inception, it was trying to resolve issues in the real world," said McCall. "It was a tabloid-style, direct show and guests knew Jeremy Kyle was known for his straight-talking, hard-hitting style."
Whilst she said producers took consent incredibly seriously and informed contributors of worst-case scenarios, she admitted that social media has muddied the waters when it came to duty of care.
"Clips on YouTube and user-generated content now make it a different experience for participants on these shows and that's why we decided to give Love Island contestants social media training," said McCall.
Body image
In response to criticism about the diversity of body images on Love Island, McCall said ITV's portfolio of shows reflected a wide range of body types.
She said the current series of the reality show represented a variation of shapes and that all contestants were healthy and completed a BMI test before entering the house.
Responding to UK Anti-Doping's concerns about young men using steroids or fat burners to achieve the body types seen on the show, McCall stressed that all participants go through rigorous drugs tests and that there was "no tolerance for any type of drug use."
Power imbalance
During the session, Jo Stevens, MP for Cardiff Central, said contracts signed by contestants were creating a power imbalance between ITV and its contributors.
She cited considerable image rights handed over to the broadcaster that gave contestants no control over how they appeared in the show and the lack of liability if they received poor medical advice during the programme.
When Stevens mooted the idea that the UK follow a French ruling that declared contestants were contractually treated as employees, McCall said she felt the benefits of being on the show and what they provided exceeded anything currently required by legislation.
However, she said the French system is something she is happy to discuss going forward.
The French court decision in 2011 ensured contestants on a reality show are treated as salaried staff, paid a fixed wage, overtime and allowed a 35-hour working week.
In response, Bazalgette said he believed contestants were treated very well and that they chose to go on the show as it often benefited them in the long term.