Twin doctors Chris and Xand van Tulleken to feature in three-part series from The Garden
The Garden is to examine the development of four to seven-year olds around the world in a blue-chip documentary series for ITV.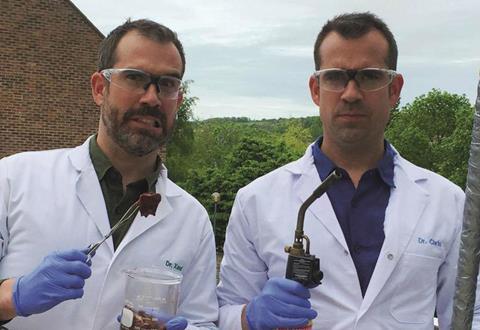 Delving deeper into the way the new generation experiences the world, the 3 x 60-minute series, Planet Child, will explore key areas such as risk-taking, independence, morality and gender awareness.
The series will observe children in Japan, Africa and America, from children living in megacities to deserts.
It will compare and contrast their development to children across Britain, where twin doctors Chris and Xand Van Tulleken will experiment on children from around the UK, focusing on how they become independent, when they learn right and wrong and the role gender plays in the modern age.
Planet Child was ordered by ITV factual commissioner Nicola Lloyd and head of factual entertainment Sue Murphy. The executive producers for ITV Studios-owned The Garden are Chloë Solomon and Teresa Watkins.
Solomon said the series offers an ambitious global perspective on the way we raise our children and asks us to consider whether we are getting the balance right for this generation.
"From the jaw-dropping freedom offered to a Japanese seven-year-old as he travels across Tokyo alone, or the confident handing of a machete by a three-year-old in Namibia, the series explores how much children are capable of and what we can learn about growing up in modern Britain, from elsewhere," she said.
Xand Van Tulleken added: "It feels to me like it's wildlife, but for people. You're seeing children almost in their natural habitat.
"You're seeing what happens if there's no interference and that's very lovely because we all might wonder how we would have behaved given a bit more freedom and anyone who's a parent wonders what would happen if they stood back a lot further."
ITV Studios Global Entertainment is distributing the series internationally.