Ab Fab star to re-team with Will.i.am to mark band's anniversary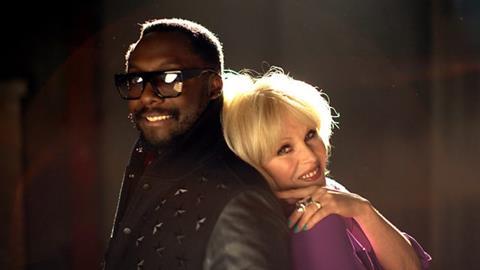 Joanna Lumley is to host a retrospective 20th anniversary special on The Black Eyed Peas for ITV.
Transmitting late this year, the ITV Studios-produced one-off show will be a mix of the band's music and documentary.
It will chart the formative years of the band, picking up from the point they met in LA to an upcoming tour, which kicks off late this month in London.
Lumley, known for BBC sitcom Absolutely Fabulous and several ITV travelogue series, will host the show. She first met Will.i.am in a BBC1 documentary from 2014 at the front man's home in LA.
The special will go from the Hollywood bar where the band met, Whisky A Go Go, to a UK studio, where they will perform songs with surprise guests.
"I'm both a friend to and a big fan of The Black Eyed Peas," said Lumley. "It's very exciting to be part of this and I'm looking forward to it enormously."
Besides his music, Will.i.am - real name William James Adams – is is best known as a judge on ITV talent series The Voice UK.
"I've always felt at home in the UK and, as a group, we continue to feel big love from our fans over here," he said. "We are excited to be sharing the backstory of our journey to success with you all."