More than 1,000 signatories call on ITV to 'denounce bullying in all forms'
ITV has been urged to "denounce bullying in all forms" in an open letter signed by commissioning editors, indie bosses and more than 1,000 freelancers, following Piers Morgan's recent Twitter outburst.
Sent to ITV chief executive Carolyn McCall and director of television Kevin Lygo this afternoon, the letter also urges the broadcaster to publicly disclose the findings of ITV's internal investigation into Morgan's behaviour.
Signatories were anonymous but Broadcast understands they include Naked managing director Fatima Salaria, King of Sunshine Productions' Sohail Shah and at least one Channel 4 commissioner.
Broadcast revealed on Friday that ITV planned to discuss the GMB host's conduct internally after he responded to a tweet from Coalition for Change chair Adeel Amini by calling him a "lobotomised aardvark", adding: "You really don't need to worry about getting any more job offers from me".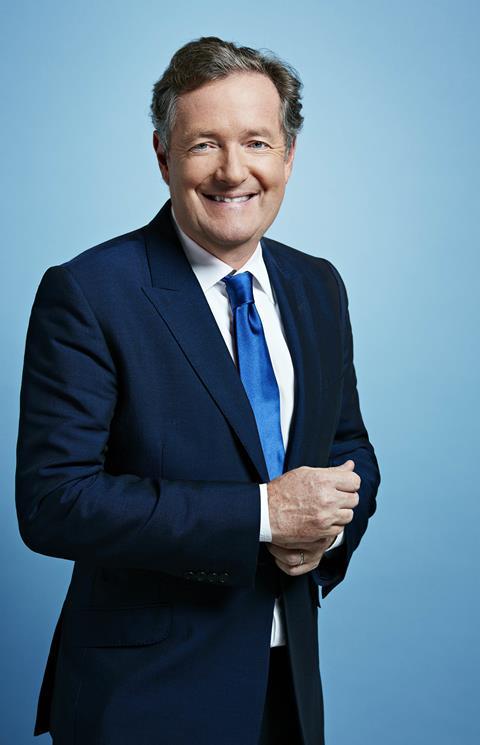 In response to the story, Morgan then called Amini an "abusive hypocrite" on Twitter and said he would be discussing the former staffer's conduct with the broadcaster. Amini had tweeted earlier that day saying he would turn down work on ITV's Piers Morgan's Life Stories.
The letter, which was organised by a group of freelancers and collected 1,188 signatures, said Morgan had "repeatedly targeted and tagged a former staff-member in derogatory posts".
"Like many within our industry, we have been appalled by the online conduct of Piers Morgan in directing targeted abuse towards a freelancer," it added.
"As freelancers working within television, we feel a responsibility to speak out against bullying and harassment wherever we see it, including from on-screen personalities who are all too often poorly reprimanded for unacceptable behaviour and abusive conduct.
"We believe silence in the face of harassment is complicity, which in turn allows abusive behaviour to continue behind the scenes at every level of programme making."
Amini is a high-profile industry figure who was recently awarded the Edinburgh Television Festival Industry Champion and has been open about his mental health struggles in the past.
The move comes with bullying firmly in the spotlight.
Broadcasting union Bectu will meet with C4 later this week to discuss allegations of a toxic working culture on Gogglebox, while several industry campaign groups are currently compiling research on the issue.
Amini's Coalition for Change has a bullying sub-committee led by UKTV director of commissioning Richard Watsham and Sky UK managing director of content Zai Bennett.