Technical pre-production was key to ensuring our crashes went smoothly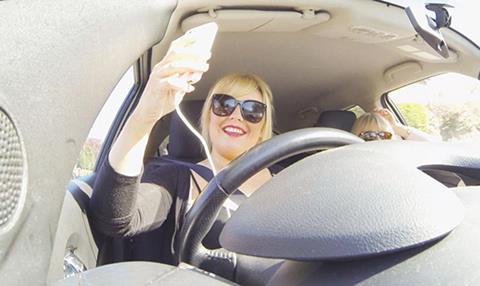 TESTING BRITAIN'S WORST DRIVERS: CRASH COURSE

Production Company North One Television
Length 1 x 60 minutes
TX 9pm, Wednesday 16 July, ITV
Commissioner Priya Singh
Producer/director Ewan Keil
Executive producers Steve Gowans, Ewan Keil
Producers Christopher Payne, Rebecca McLaughlin
Post Offline: in-house; Online: Clear Cut Pictures
Summary Two of Britain's worst drivers experience the unexpected shock of coming face-to-face with the consequences of their dangerous driving in a unique crash test experiment.
THE CHALLENGE
How do you go about building a state-of-the-art driving simulator? A simulator that not only has to control, in real time from a studio, the actions of a robotic Mini Cooper on a test track – but has to do it in a way that feels completely immersive, natural and indistinguishable from driving the real thing?
Then, how do you go about crashing a BMW Z3 straight into the side of this robotic Mini while it's moving at 50mph, all the while keeping the driver in the simulator completely unaware of the impending car crash that they are moments away from?
Those were the rather unique challenges that faced us on Testing Britain's Worst Drivers: Crash Course, an experiment on paper with a brilliantly simple pitch – 'showing bad drivers the potential consequences of their actions' – yet would be far from simple to produce.
Research and development time is sometimes considered a luxury in television production. But when your show's conceit relies on eliciting emotion through the use of technology in new, and previously uncharted, ways, you have to place as much emphasis upfront on the technical pre-production as on casting, logistics and set design. After all, a malfunctioning microchip would have been equally, if not more disastrous.
To bring our plan to life, we surrounded ourselves with some of the best technical expertise across the board; often bringing in companies whose core business isn't dealing with the unique combination of pressure, timescale and nuances that only the TV industry can provide.
Four months, and near countless conference call hours later, our crack team of no less than 15 automotive engineers, minicam experts, projection specialists, RF wizards, military simulator designers, psychologists and software programmers descended upon a wet and windy Bentwaters Park in Suffolk to put the (well-planned) theory to the test.
THE SHOOT
As rain fell in torrents, it would have been an understatement to say tensions were high. Four months of planning and preparation had been poured into orchestrating two genuine 'one-take' moments. There would be no second chances. If Car A didn't crash into Car B at the right moment, there wouldn't be a show to broadcast. Likewise, if the contributors at any point suspected the true nature of the shoot, it would be game over.
Ewan Keil left nothing to chance: 15 GoPro 3 Black's lined the crash site. A Phantom HD Gold ensured silky smooth 1000fps slow motion playback. Meanwhile a Sony F5, F800 and a handful of Canon XF305's covered all the remaining angles. If the kitchen sink could shoot 120fps, we would have thrown that in too.
Did the cars crash as planned? Did our contributors become better drivers as a result of the simulation? Well, that might spoil the surprise. Though if anyone wants to purchase scrap Mini parts, we could do you a good deal.
THE LESSON
We learned that meticulous preparation and planning can only take you so far. At the moment of truth, you have to put faith in the team you've assembled to deliver when it matters the most. Trust in their abilities and ensure you've found experts that thrive on the challenge of the unknown. After all, challenge breeds creative solutions.
When television meets engineering, you find yourself in a unique creative space where budget, technology and ambition are able to converge in new and exciting ways in order to create brilliant spectacles – solely for the purposes of informing, entertaining and educating. And why is that exciting to us? Because it usually makes for great telly.
Chris Payne is a producer for North One