Having carved out a space for itself in sports production, the indie has bold ambitions in entertainment and other genres
"Over the past year, we have won almost everything that has come our way," says Whisper Group co-founder and TV presenter Jake Humphrey.
Whisper, which Humphrey formed with ex-BBC sports producer Sunil Patel and former F1 driver David Coulthard – has indeed gone through the gears over the past 15 months, securing commissions for the Rugby World Cup 2019, Tokyo 2020 Paralympics, the new motorsport W Series and SailGP.
Bubbling with enthusiasm for the future and with a goal to run "the best and biggest production company in the country", Humphrey says he has noticed a significant shift in the way other sports production execs look at the Richmond-based outfit.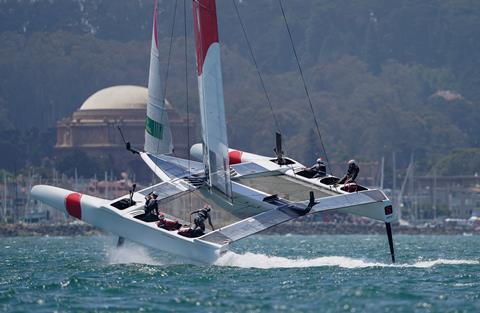 "Supportive colleagues have turned to, almost, threatened rivals," he says. "The last thing the established players wanted to see was Whisper and to have to share a piece of the pie with us."
With Sunset+Vine, North One Television and IMG Media ruling the sports production landscape for decades, Humphrey was often told in the early days of the business that there wasn't space for another sports indie.
However, the competition took notice when Whisper secured the backing of the Channel 4 Growth Fund in 2015. And they took even more of an interest when it bagged a £30m three-year contract to produce the broadcaster's F1 coverage at the start of 2016.
Some privately voiced ire over the relationship, with Pact vowing last year to address wider member concerns over the fund's perceived bias towards those in which it has invested.
This grates with Humphrey. "We would not be in our current position without the support from C4, but I'm frustrated there are still people who think it's the reason we won that contract," he says.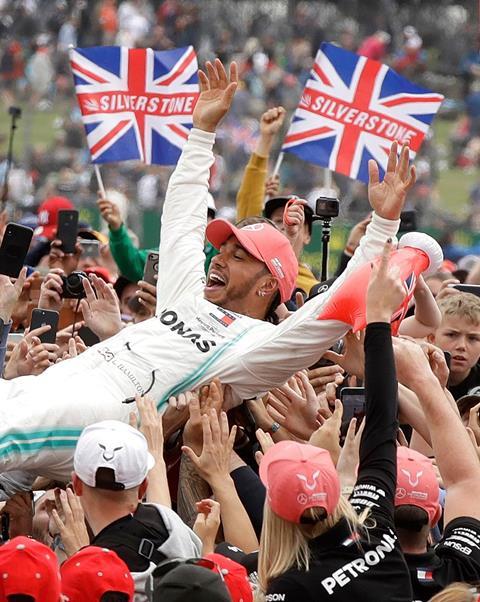 Aware that the F1 deal boosted Whisper to the next level, Humphrey says his firm landed the contract simply because it could assemble the best team for the job.
"As soon as we knew the contract was up for grabs, we spoke to every single contact we had in F1," he says. "We went after the best directors, APs, researchers and on-screen talent we had worked with over the past 10 years. In effect, we weren't a new entrant – we were an extension of the BBC1 F1 team."
It is understandable why sneers over the legitimacy of Whisper's contract win would still bother Humphrey, having seen both his wife Harriet and his friend Patel give up other industry roles to set up the indie in 2010.
"It has been a long, slow process and it was a good few years before we won any major commissions," he says. "We used to get invited to pitch and people would say it was the best they'd had – but they weren't sure because we hadn't got the experience. We had to keep chipping away and the only way we have turned this around is through exceptional work."
Now that Whisper has carved itself a prominent place in sports production, one of its next goals is to broaden its range of content into entertainment, specialist factual and other genres.
Moving outside sport
In June, Channel 5 aired Whisper's Liam Vs Noel: Brothers At War, its first commission outside the world of sport.
"When we talk about our ambitions, sometimes people will look at us and say, 'But you do sport," says Humphrey. "That's a simplistic way of looking at things. If we go and hire amazing specialist factual people, then we are also a specialist factual company."
This year, Whisper signalled its interest in the entertainment genre when it invested in Mission Ignition indie East Media. Humphrey says East is already working on some "brilliant" new ideas and is busy connecting Whisper with new talent.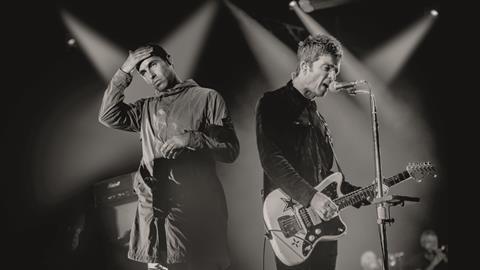 Branching out enables Whisper to own IP and become less dependent on broadcasters securing sports rights, he adds.
To formalise that, umbrella company Whisper Group was formed out of Whisper Films following the investments in East and design agency Chapter 3. The new parent now comprises those labels plus Whisper, Whisper Wales and Whisper West.
S4C's coverage of the Rugby World Cup 2019 in Japan will come out of Whisper West and Humphrey says the office has full-time permanent staff working on an array of projects.
"Forming the Whisper Group is an indicator of where we want to go," he adds. "I like to think that in a couple of years, it will house seven or eight labels. This new structure allows us to be as ambitious as we want to be."
In a neat bit of symmetry, Humphrey says he can visualise Whisper Group becoming a mini version of the C4 Growth Fund: "It is in our DNA to help other businesses and it would be great to help provide an infrastructure for talented people who find it hard to operate on their own."
Humphrey's ambitions also run to producing major live events such as Glastonbury, Coachella, royal weddings and the Queen's birthday. A self-anointed "history buff ", he would also be interested in making natural history and wildlife programming.
HUMPHREY ON…
DAVID COULTHARD
"David has brilliant contacts, and this defi nitely helped move us to the next level. I remember he asked Sunil Patel and me what it would cost for him to become involved. Sunil said he'd like an extension on his bathroom."
SPECIALIST FACTUAL
"We are very close to doing something in this space and we want that to be similar to how we've invested in East Media – collaborating with people who can go off and create the media they want to. There's a real opportunity for more high-quality, groundbreaking specialist factual content."
WOMEN'S SPORT
"We want to make ourselves the home of women's sport in the UK. When the Euros were on Channel 4, we delivered the highest audience women's football had had in this country at that time.
What the BBC did this summer with the Fifa Women's World Cup was just fantastic and we are all talking about the growth of women's sport, but it is still far removed from where it should be, where it can be and where I think it will be."
In May, Broadcast reported that Whisper was looking to exit C4's Growth Fund. Humphrey says although they are in no hurry to leave the fund, Whisper is involved in conversations it could only have dreamed about a few years back: "Big, exciting businesses in America and the UK are saying that, along with Fulwell 73, we are one of the most dynamic production companies in the UK. It's so pleasing to hear."
Despite a long list of accolades to his name – including hosting BBC Sports Personality Of The Year at 28, anchoring the BBC's London 2012 Olympics coverage and fronting BT Sports' football coverage – Humphrey says he gets his greatest sense of accomplishment from Whisper because he knows "what has gone into it".
With important negotiations taking place at the top of the company, Humphrey is also focused on grassroots talent and enabling opportunities for those looking to start a career in TV.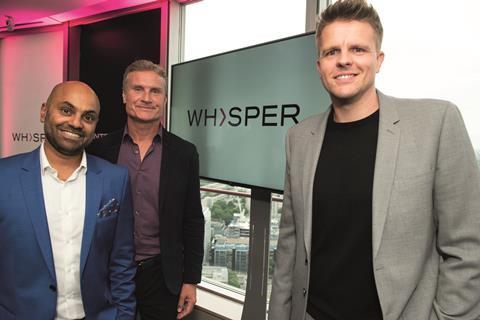 Unable to rely on family connections to get his foot in the door, he grafted his way into children's TV and then into sports presenting. Grateful for the opportunities people such as ITV director of sport Niall Sloane gave him, he has launched his own initiative to give back and support young talent in his home city of Norwich.
Through The Jake Humphrey Scholarship, over three years he will pay for three students from low-income households to enrol on a film, television and media studies course at the University of East Anglia. Separately, Whisper is offering work experience and a one-year graduate contract.
As well as benefiting students, Humphrey says this will provide access to fresh blood who can educate him about their television and social media habits.
"I am nearly 41 – why would I think I know how a 17 year-old wants to consume content?" he says. "We are not looking at TV in a linear or old school way. We are just looking at every little tiny advantage we can get."