Controversial celebrity columnist Katie Hopkins is developing a primetime chat show for female-skewing channel TLC.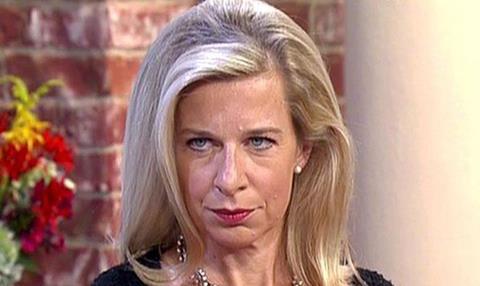 The Discovery-owned pay-TV channel is working with the former star of The Apprentice to develop the untitled project.
While the show is yet to be fully commissioned, Discovery has begun talks with a number of indies to produce the show. Meanwhile the broadcaster is understood to have begun approaching talent agents to line up a host of celebrity guests.
The show is being developed by Sarah Thornton, vice president of production and development, factual entertainment, Discovery Networks International, who heads up commissioning for TLC.
The celebrity has previously appeared on the channel with some success.
In January, Katie Hopkins: My Fat Story became TLC's highest rated programme since its launch in April 2013. The documentary, produced by Crackit Productions, landed a consolidated average of 383,000 (1.5%) across its two parts. It followed Hopkins as she gained and lost three stone to experience what obesity was like, having aired some controversial views on the subject.
The Sun columnist most recently appeared on Channel 5's Celebrity Big Brother earlier this year, finishing second behind Katie Price in front of a crowd of 2.7m.
She has regularly provoked controversy with her outspoken views. On ITV's This Morning in 2013, she claimed a dislike of people who give their children certain names and has since caused upset with her views on the 2013 Glasgow helicopter crash, Ebola, men of Pakistani origin and most recently branded dementia patients as "bed blockers".
TLC declined to comment.