Former Live TV boss Kelvin Mackenzie is returning to broadcasting with the launch of an online sports channel on Freeview.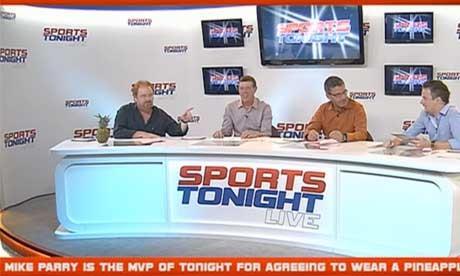 Sports Tonight Live, billed as "Talksport meets Sky Sports News", is launching on Freeview slot 112 this month.
It will initially air from 9-11pm, with plans to rapidly ramp up its on-air hours after launch.
Mackenzie launched Sports Tonight Live via a dedicated site this week, fronted by former Talksport presenter Mike Parry. It features a round-up of the day's sporting events presented by a panel which has so far included comedian Ian Stone as well as broadcasters Tony Dortie and Mike Osman.
The two-hour show, which focuses on football but will cover other popular sports news, also includes debate from viewers who are directed to call to the show via video-calling service Skype or post opinions via Twitter.
Mackenzie said he will distribute the existing daily show via TV to increase its reach.
"Sky Sports News is fantastic at what it does but it still leaves a few crumbs on the table for us serfs to try to create a business," he said.
He added that although the channel's slot was high up the EPG, "if you get the right content, the viewers will find you and the figures can go through the roof."
Neil Smyth, a former Soccer AM producer, has been appointed as exec producer, leading a team of around 15 staff.
Freeview channel 112 is only available on the latest IP connected HD boxes but the service is delivered via DTT.