"We have an extended family of people who have grown up together and are all pulling in the same direction when it comes to making shows."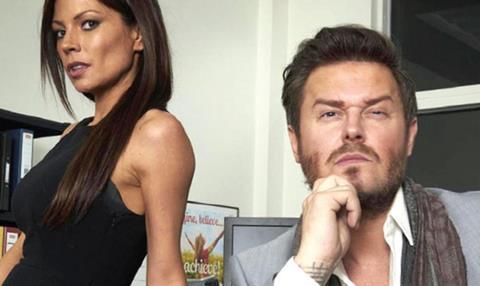 FAST FACTS
No of employees 69 (15 full-time)
Location London
Status Independent
Key Shows GPs Behind Closed Doors; Stage School; Lookalikes
MD (years in position) Jonathan Stadlen (6)
KEY PERKS
Annual profit sharing; flexible working; creative freedom
Jonathan Stadlen, managing director
How do you spot talent and develop members of the team?
Wherever possible, we promote people from within. Samantha Stewart, our head of production, started off as a runner with me in 2007, and joined the company as a production coordinator in 2011. James Callum, one of our directors, did work experience with us before we started the company in 2010.
Bryher Williams, our assistant producer on Stage School, had a work experience placement in 2011. Miriam Ryan, our series producer on GPs: Behind Closed Doors, started off as a researcher with us on South Side Story in 2012.
We try actively to spot talent and put them in positions of responsibility where we can look after them, train them up and support them in getting to the next level. These people have grown up with us, understand the culture of the company and how we try to treat people, and usually have invaluable inside knowledge of the shows they go on to produce. The result: we have an extended family of people who have grown up together and are all pulling in the same direction when it comes to making shows.
How do people get a foot into your company? What is your approach to apprenticeships and mentoring?
I personally interview all our work-experience candidates. The scheme gives us a chance to see them over a two-week period, and for them to see if the company is a good fi t for them.
We have official ties with the Broadcast Journalism course at the University of Leeds, as well as Brighton University. We take their students as part of their degree modules, and many of these students have gone on to work for us after they graduate.
How workable is formal training in the modern TV environment – and what do you offer?
Formal training is difficult, but we have paid for members of staff to go on training courses, and we offer hands-on training to junior staff – teaching them to shoot, direct, manage budgets, build cost reports or edit produce.
Some have transitioned successfully from production managers to producers after training and support, while others have gone from work experience to director.
What one thing could make Knickerbockerglory a more attractive place to work?
Our office is overcrowded and noisy, so we have bought and renovated our own office space, which we're just moving into. It will have in-house edits and online suites, two kitchens, a screening room and meeting rooms.
What is the best way to celebrate staff members' success?
Recognition of good work is probably more powerful than money. I remember very clearly places where no one ever said "thank you – you've done a great job". I wanted to work in a place where that happens all the time.
Money is, however, a good barometer of how successful we are at work, so we run a profit-sharing scheme. Each year, we give away a large percentage of our profits to every freelancer who worked with us that calendar year, apportioned not on how well they did, but simply on how long they worked for the company.
So a runner or a producer who worked for us for six months will get the same profit share. The principle is that everyone's job is important, and without any one person, the show wouldn't get made.
Freelancing is a lonely and transitory game, and I hope this shows that everyone's work is recognised, and the success of the company is shared by all who helped us achieve it – even if they're not full-time staff.
On top of this, last year we split £50,000 of our profits between five different charities, voted for by staff.