Mad Men producer Lionsgate has acquired US cable network Starz in a deal worth $4.4billion (£3.3billion).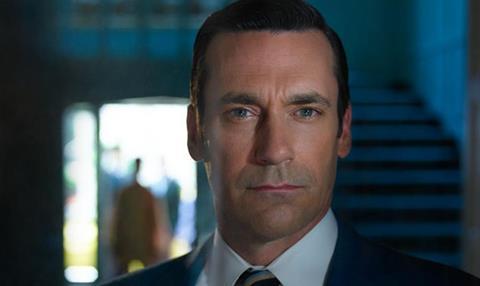 Lionsgate, which also produces series including Orange Is The New Black and films including the Twilight franchise, is to funding the deal through cash and stock/
It will mean that Lionsgate will have a combined TV and film library consisting of 16,000 titles with 87 original series currently on 42 US networks. Starz has more than 24 million subscribers in the US.
The deal follows a complex stock swap agreement last year that saw Lionsgate hand Starz's largest shareholder John Malone a seat on its board.
Malone is thought to have been heavily involved in the acquisition.
The deal could now pave the way for both businesses to ramp up their international ambitions.
Starz airs series including the BBC's The Missing and Left Bank-produced Outlander and is producing a follow up to The White Queen. It has long considered launching an international version of its channels.
Plus, Lionsgate has been eyeing a UK production move for years and dipped a toe in the water when it recently acquired a stake in UK producer Kindle Entertainment.
The deal is expected to close by the end of the year.
"The combination of Lionsgate and Starz brings significant scale to our portfolio of content and distribution assets and will enable us to compete successfully in today's rapidly evolving global entertainment marketplace," said Lionsgate chairman Mark Rachesky.
"By bringing together complementary resources, premium quality intellectual property and exceptional management, this strategic transaction positions us extremely well to unlock the underlying value of our content to create substantial lasting value for our shareholders."
Lionsgate chief executive Jon Feltheimer added "[Starz chief executive] Chris Albrecht and his team have built a world-class platform and programming leader, and we're proud to marshal our resources in a deal that accelerates our growth and diversification, generates exciting new strategic content opportunities and creates significant value for our shareholders."