Live television viewing fell below four hours per person per day for the first time since 2009, according to Ofcom's Communications Market Report.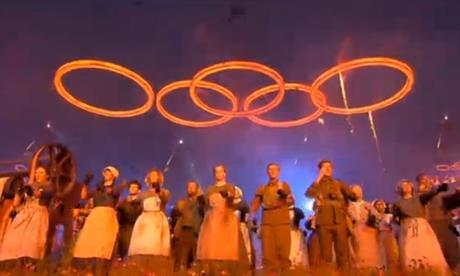 The regulator's annual Communications Market report published on 7 August showed that on average, viewers watched three hours and 52 minutes of TV per day in 2013, compared with four hours and one minute in 2012 - a drop of 3.7%.
"This may be due in part to changing media habits, but it might also have been influenced by the hotter summer in 2013 and a lack of "event" viewing," Ofcom said.
The figure refers to all shows which are viewed within seven days of broadcast.
In previous years, live viewing has been boosted by major events including the Olympic and Paralympic Games, Queen's Jubilee and UEFA Euro in 2012, the Royal wedding in 2011 and the South Africa World Cup in 2010.
"The jury is still out on what's happening here - whether it's a one off blip or the start of a long-term trend," Ofcom's head of telecoms market intelligence Chris Adams said.
The fall in viewing was observed among all age groups. However Ofcom highlighted that, live viewing among 16 to 24 year olds has been in decline for three consecutive years - from 169 minutes in 2010 to 148 minutes in 2013.
The report found that the demographic spent half of its viewing time watching live TV and 21% spent consuming online content. Of this, 13% of their time is spent viewing downloaded or streamed content while 8% is spent watching short-form video clips.
"We do know that tablets and smartphones are becoming a lot more widely available and they're definitely changing some people's viewing habits," Adams added.
Broadcaster spend
Elsewhere, the report showed that total spend on original programming by the five main channels – BBC1, BBC2, ITV, Channel 4 and Channel 5 - fell by 5% year-on-year, to £2.5 billion from £2.6 billion.
The largest decline was on daytime spend, down 14%, while there was also an 11% drop in late-night first run originated spend.
Ofcom said "a fall in first-run origination spend in the year following the London Olympics [was] to be expected."
Meanwhile, Ofcom reported that total TV revenues grew by 3.4% year-on-year to £12.9bn from £12.4bn in 2012. The increase was driven primarily by growth in subscription revenues of 6.7% in 2013, along with an increase in advertising revenue.
According to Ofcom, subscriptions account for 46% of all television industry revenues in the UK.