Local TV operators have leaped to the defence of the broadcasting service after a number of high-profile setbacks over the past 12 months.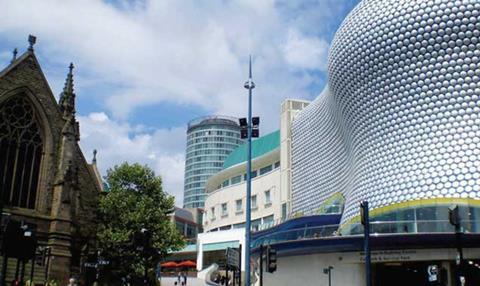 Chairman of the Local TV Network Nigel Dacre claimed that the media had "failed to recognise the achievements of local TV" because of the focus on London Live's problems. He added that 16 of the original 19 channels are on air and fulfilling Ofcom commitments.
Dacre highlighted progress made in Scotland, where STV has become one of the largest local TV operators in the UK. It has channels on air in Glasgow and Edinburgh, and three more licence bids are being reviewed by Ofcom. The commercial broadcaster's chief executive Rob Woodward expects STV Glasgow and STV Edinburgh to break even in 2015.
Big Centre TV, the organisation that took over the Birmingham licence following the collapse of BLTV last year, expects to turn a profit on a similar timescale following an unexpected surge in local advertising demand.
Channel director Chris Perry said the lack of regional representation in television gives local TV a "natural niche". He said he had had "no indication" from any of his counterparts in the Local TV Network that they are "struggling financially".
"We were given three months to get a channel to air and we've managed to launch on time with a daily service, broadcasting 30 hours a week of local news, as well as 24.5 hours of programmes we make and 16 hours of local independent productions," said Perry. "That, to me, is a success story."
Daniel Cass, chief executive of local television group That's TV, said technical issues had delayed the launch of its channel in Oxford following the debut of That's TV Solent last year. However, he said That's TV Oxford will be on air "imminently" and is primed to generate revenue.
That's TV also took a majority stake in the Manchester and Lancashire licences last week after Sir Michael Lyons-backed YourTV failed to secure enough funding to get the channels on air. That's TV also holds licences in Guildford, Reading, Salisbury and Basingstoke, and Cass said sharing resources would result in "efficiencies and profit generation".
"We have audience demand, which is translating into revenue," said Cass. "The critics don't like having to eat their words, and those who said these stations wouldn't launch were fundamentally wrong."
The local TV operators insisted that culture minister Ed Vaizey's claim last week about the sector being a "stunning success" was genuine, despite the claim drawing laughter from the audience at the Oxford Media Convention.