Twenty Twenty creative director Meredith Chambers' move to join Karl Warner at Electric Ray was completed this week as the fledgling indie revealed a host of paid developments.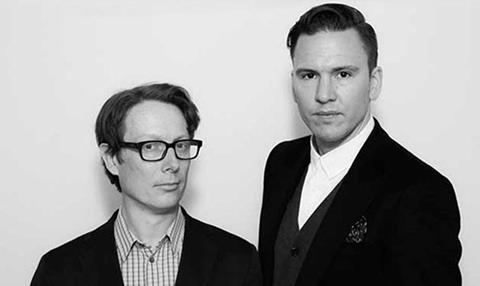 Chambers' widely anticipated move after three years at the First Dates producer took place following three months of exit negotiations.
He has become Electric Ray's joint managing director, and Warner is keen to point out that the Sony Pictures-backed business is very much a partnership.
"Meredith was a very senior figure at Shed and had commitments to the shows he was developing and producing," said Warner. "Electric Ray was always conceived as a joint start-up when we began talking to investors."
Chambers added that his factual experience combined with former BBC entertainment commissioner Warner's background gave Electric Ray a "yin and yang" element.
"You often get indie startups made of two people in the same genre. Instead of opening all the same doors, we have complementary skills in different genres. We are quite an unusual coupling rather than the usual suspects buddying up."
Chambers said Electric Ray would tap into the trend of blurring genre lines, adding that factual commissioners are increasingly looking for ideas with "entertainment's verve and derring-do", while entertainment execs seek shows with factual's "heart and veracity".
Electric Ray's initial slate includes a BBC3 comedy entertainment pilot, Sky and BBC1-funded entertainment developments and a structured-reality development for C4. The duo intend to be very "hands-on" in producing two or three series a year.
"The plan that we could move comfortably between genres is starting to emerge as a genuine possibility," said Warner. "We are getting decent bites. We hope our programmes will have a sense of fun but that there is an intelligence to them as well."
Twenty Twenty is currently hunting for Chambers' replacement.