The IABM has awarded its Peter Wayne Award to Mode-AL in recognition of its monitor stack system Speed Rack.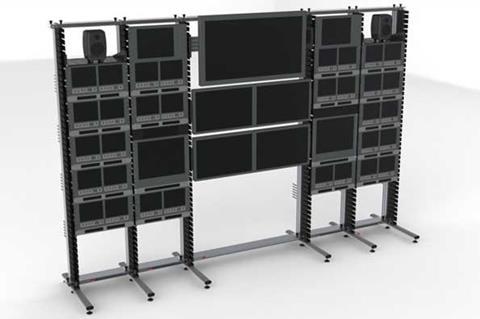 Speed Rack is specifically targeted at outside broadcasting. It is designed to accept standard 19" rack mounts and non rack mount equipment and can be quickly assembled with no fixings.
It provides the ability to hot swap equipment during use with minimal disruption.
The IABM Peter Wayne Award is given to an outstanding product or technology that offers a significant contribution to the broadcast and media industry.
Runners-up Dolby, Gekko Technologies, Integrated Microwave Technologies and Sony each won an IABM Award for Excellence in Design and Innovation.
Peter White, the IABM's director general, said: "All of the companies and products honored with IABM Awards have met a high standard set by industry consensus, and all deserve our heartfelt congratulations."
The results were announced at the IABM Awards Ceremony at IBC 2010 on Saturday 11 September.