Features three new theatres dedicated to live production, audio and 'digital disrupters'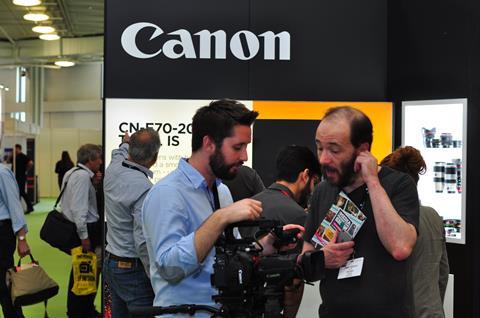 This year's Media Production Show (MPS) at Olympia London will have a significantly extended exhibition area and conference programme, it has been revealed.
MPS, which showcases talent and technology across the creative industries, returns for its third year on 12-13 June with three new theatres dedicated to live production, audio and 'digital disrupters'. It is also hosting a production services village.
The live production theatre, which is sponsored by Blackmagic Design, will showcase the latest live production technology.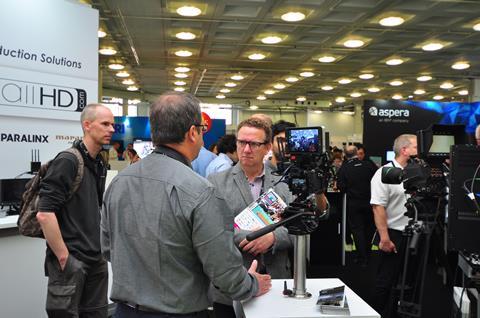 MPS 2018's Audio Zone, in partnership with Resolution magazine, will cover ADR, location sound and audio post-production. It will host seminars and audio case studies from recent film and TV projects, alongside demo pods housing the latest audio technology.
The Digital Disrupters theatre will centre on technology such as VoD, VR and AR – with a series of panel discussions featuring digital content creators.
Finally, the Production Services village will introduce companies with a focus on international production. Firms lined up to appear include The Backstage Centre, One-FineStay, Syncbox, Lidar Lounge, Behind The Scenes and Lithuania's Grandma Production Services.
New exhibitors signed up for MPS, which is organised by Broadcast parent company MBI, include Fujinon, Sigma Imaging, Voices.com, Hague Camera Supports, Hawk-Woods, Sohonet, EditShare, Ikegami, Celebro Studios, Aerial Craft, Lidar Lounge and Camera Corps.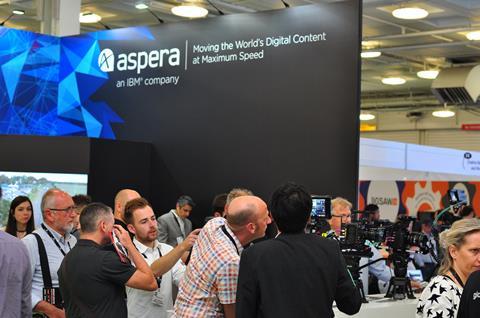 Making a return will be Panasonic, Global Distribution, Digibox, Cooke Optics, Altered Images, Blackmagic Design and more.
The full conference programme will be announced over the next few months. Confirmed speakers so far include All3Media group head of technology Taig McNab, NBC Universal head of immersive Michael Salmon, MPC head of technology Karsten Hacker and Rewind founder Solomon Rogers.
MPS 2018 event director Charlotte Wheeler said: "As MPS continues to grow in size and reputation, we are constantly looking for new and relevant ways to present technology, talent and trends to our creative audience. MPS 2018 already looks like an unmissable event."
MPS takes place 12-13 June at Olympia London. Registration is open now at mediaproductionshow.com