Barcroft Media and Done + Dusted have picked up major MTV US commissions, while the broadcaster is remaking ITV2's The Almost Impossible Gameshow.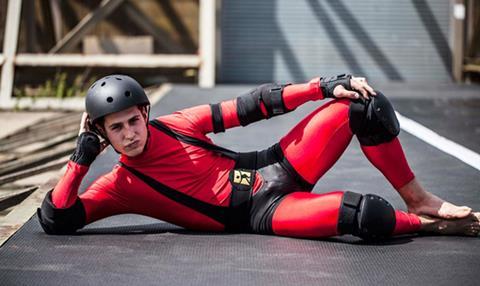 The orders were announced at MTV's 2016 Upfront event in New York, where it unveiled 14 new series.
Among these, Barcroft has landed its biggest US order to date – a 8 x 60-minute documentary which will follow eight families with polarising beliefs including white supremacists and devil worshippers.
The Outsiders will be executive produced by Sam Barcroft and Peter Wyles and was commissioned by Kristina Edwards, vice president of unscripted series development at MTV Networks.
MTV is also remaking comedy gameshow The Almost Impossible Gameshow. Endemol Shine North America is producing the US version of the format, in which contestants complete physical challenges such as riding tiny bikes over a mud pit and putting on oversized pants while running full- speed on a giant treadmill to win cash prizes.
The series was produced by Initial for ITV2, although MTV sister channel Comedy Central initially piloted the Total Wipeout-style format in the UK in 2013.
The Viacom-owned broadcaster is also returning to its music roots with a weekly live format. Wonderland is produced by Done + Dusted, the indie responsible for producing the London 2012 Olympics Opening Ceremony, and brings together live music performances with young comedic talent.
Elsewhere MTV has ordered shows including a Mark Burnett music competition format and projects from stars including Zac Efron, Drew Barrymore and Pitbull.
MTV president Sean Atkins said that he wanted to "reignite" MTV with the soul of music and a love of pop culture. "What we share today is just the beginning, but it's a strong first step in the journey and shows how aggressively we are moving to energise the extraordinary promise of this great brand," he added.
Sharon Horgan heads to US
Separately Sharon Horgan's indie Merman, run with Clelia Mountford, is developing a scripted 30-minute comedy with US cable network IFC.
Merman, together with George and George, the production company run by Getting On creators Vicki Pepperdine and Joanna Scanlan, is developing This Land Is Ours. Set in New York, the show follows a group of anarchist squatters who take over an unoccupied Harlem Row House before selling it for billions.
IFC president Jennifer Caserta said it wanted to make shows with "cool people". "We are driven by developing smart comedy that is slightly off and working with the very best creative forces, both in front of and behind the camera," she added.
IFC is best known for satirical sketch show Portlandia.