MTV is to launch a UK version of American documentary reality series Teen Mom.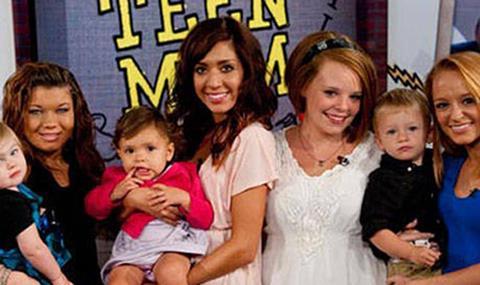 The pay-TV broadcaster has ordered an 8 x 60-minute run from True North with a British cast to air in the autumn.
It is the latest commission for True North from MTV - the Leeds-based indie was behind Welsh reality series The Valleys, which ran for three series until 2014.
Teen Mom, a spin-off of 16 and Pregnant, follows a group of teenage girls who are preparing to have their first child. The US version has run for 12 seasons on MTV UK since 2010.
It has been commissioned by MTV UK managing director Jill Offman, vice president of programming Louise Holmes and senior director of programming Kelly Bradshaw.
"MTV UK has a great track record of re-versioning hit shows from our sister channel in the US – we turned Jersey Shore into Geordie Shore and smashed ratings records in the process," said Offman. "We'll use this expertise to give Teen Mom a fresh lease of life, combined with a unique British twist, which we're confident will have massive appeal to local audiences."
True North executive producer Fiona O'Sullivan added: "We've have a long and fruitful relationship with MTV and have had previous success working together, so we look forward to getting to work on this project to make more appointment to view TV."