Colourist Vince Narduzzo is to move from his temporary home at Pinewood Studios to a new larger grading suite within the Iver Heath studio complex.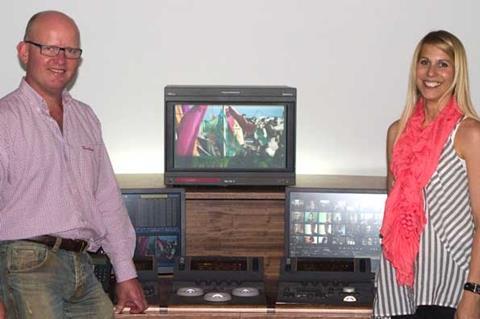 Continuing to work under the guise of his company Narduzzo Too, the former Pepper, M2 and Ascent Media grader will move permanently to Pinewood's Theatre 5 in September.
The theatre, which was once an ADR and Foley suite and was also Narduzzo's first Pinewood base, is currently undergoing refurbishment.
Once completed it will feature a film scanning room and the versatility of grading on both monitor and projector, opening up possibilities for feature film work.
In the meantime he will continue to drive his Digital Vision Film Master grading and finishing system from a temporary Root6 installed suite.
"I haven't graded in town this year,' said Narduzzo, who previously had access to suites in Soho. "There's so much happening here in Pinewood and London clients find it a refreshing change. Beside broadcast work I'm doing a lot of film restoration and the move to a larger suite in the autumn will provide more opportunities for work on features."
Narduzzo's current projects include 'My Almost Famous Family' for CBBC and the third series of 'Jam and Jerusalem' for BBC1.
Meanwhile, production co-ordinator Lucy Proctor, formerly with Ascent Media, has joined the company to help with administration.