National Geographic has restructured its international programming division, resulting in more global programming decisions being made from the US.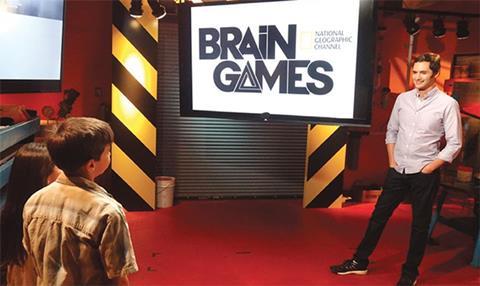 Hamish Mykura becomes executive vice president of programming and development for National Geographic Global Networks and will report to Tim Pastore, the US executive who will now oversee all of the company's unscripted programming globally.
Pastore becomes president of original programming and production at National Geographic Global Networks, where he will also take responsibility for the company's in-house studio, which produces series including Brain Games [pictured].
Mykura will continue to run the company's London office, which will still commission some international content. However the bulk of programming decisions are likely to be made from Washington, DC as the company moves towards focusing on high-profile event documentaries and big-budget scripted orders.
London-based senior vice-president of programming strategy and development Jules Oldroyd will relocate to Washington, DC. She will report to Brad Dancer, executive vice president of programme planning and research, on scheduling for US cable networks Nat Geo and Nat Geo Wild and on aligning global rollouts for premiere programming, as well as overseeing Nat Geo People.
The restructure follows National Geographic's appointment of Courteney Monroe as global chief executive of its channels arm in November.
"By aligning my senior team to serve the global interests of the channels, we are now even better positioned to become the world's leading destination for premium science, adventure and exploration programming," said Monroe.