Tennis star to dig deeper into issue in wake of her controversial comments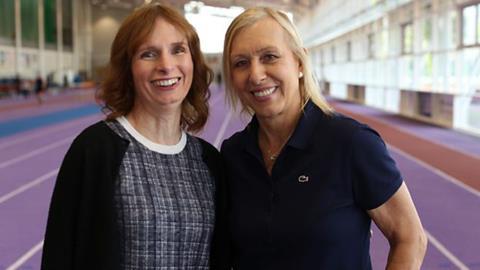 Martina Navratilova is to explore the debate around transgender athletes for a BBC1 doc.
The tennis star and gay rights campaigner is to front Brook Lapping's 60-minute doc Trans Athletes: A Fair Playing Field?, which will air next month.
In February, Navratilova was roundly criticised by trans and equality activists for stating that allowing transgender women to compete in women's sporting tournaments was "insane and cheating". She subsequently said she would do more research on the matter.
For the doc, Navratilova will speak with the athletes, scientists and sporting officials at the forefront of the debate, including former Olympic swimmer Sharron Davies, who said in March that transgender athletes could "ruin women's sport".
She will also meet trans medical physicist and former runner Joanna Harper, who will explain how her run times dropped by more than 10% following her transition.
BBC director of content Charlotte Moore commissioned the single alongside documentaries commissioning editor Emma Loach. Emma Hindley will exec produce for Inside Europe indie Brook Lapping.
"The programme will fully explore a topic which continues to hit the headlines," said Loach.
"We're thrilled that Martina will bring her much-respected insight and sporting experience to the discussion, gaining fascinating input from all sides of the argument."