Netflix UK has aggressively culled its programming over the past few months to reduce its reliance on archive content in favour of the latest shows.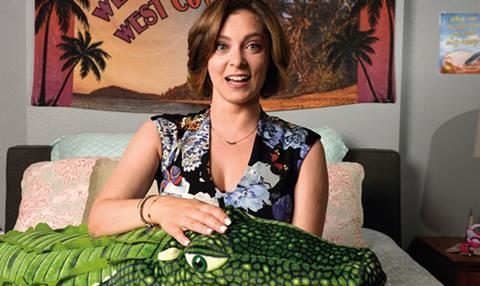 Exclusive data provided by Ampere Analysis to Broadcast highlights that the SVoD service has been dropping titles more than two years old and striking deals for brand new shows as it looks to move away from being a volume proposition to become a premium content player.
The number of TV shows and movies in the Netflix UK catalogue that are between two and five years old fell by 24% between December 2015 and June 2016 – from 2,502 to 2,012. This was in contrast to a 230% rise in the number of titles up to 12 months old – from 72 in December 2015 to 237 in June 2016.
The company has been ramping up its acquisitions of high-profile scripted series in this period, with the purchase of titles such as CBS Studios International musical comedy Crazy Ex-Girlfriend, MTV's TV adaptation of horror film Scream and RTÉ's Irish period drama Rebellion.
Ampere Analysis research director Guy Bisson suggested that the days of UK distributors securing lucrative deals for long-tail catalogue content are now over.
"Netflix is looking to become an increasingly premium content player. Why dilute the perception of your offer with older, lower-value content when you have an increasing library of recent, critically acclaimed, high-production value titles?" he asked.