The Ready Player One director says movies that debut on a streaming service should not qualify for Oscars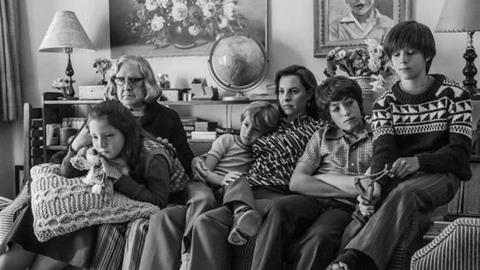 Netflix has defended its original films strategy following criticism of the award recognition for Roma from exhibitors and now Steven Spielberg.
The streaming giant tweeted this morning that it "loved cinema", but also loved "access for people who can't always afford, or live in towns without, theatres", releasing films at the same time worldwide, and "giving filmmakers more ways to share art".
It was reported over the weekend by Indiewire that Spielberg, the governor of the Academy's directors' branch, was planning to propose films which debut on a streaming service should not qualify for the Oscars.
In a statement sent to Indiewire, an Amblin spokesperson said: "Steven feels strongly about the difference between the streaming and theatrical situation. He'll be happy if the others will join [his campaign] when that comes up [at the Academy Board of Governors meeting]. He will see what happens."
Netflix didn't break any rules with Roma regarding Oscar eligibility. Current Academy rules call for a film to receive just a week-long release in one Los Angeles cinema, with no exclusive theatrical window. Any changes to these rules would have implications beyond Netflix releases.
Spielberg has been an outspoken critic of straight-to-Netflix titles competing for film awards, telling ITV News last year: "Once you commit to a television format, you're a TV movie. You certainly, if it's a good show, deserve an Emmy, but not an Oscar. I don't believe films that are just given token qualifications in a couple of theatres for less than a week should qualify for the Academy Award nomination."
Amblin produced Green Book, which beat Roma to the best picture Oscar this year.
Netflix has also come in for criticism from multiple exhibitors and exhibitor organisations following its award success for Roma, which won four Academy awards and four Baftas, including best film.
Last week, it was revealed the UK's Cineworld had withdrawn its support from Bafta citing concerns over eligibility requirements after ROMA's success. This followed similar criticism from Vue chief executive Tim Richards.
Netflix has also been criticised by exhibitor organisations in Germany, Italy and France in recent years over competition slots for its titles at the Berlin, Venice and Cannes film festivals.
A version of this story was first published on our sister site screendaily.com