Are Amazon and Netflix moving closer to traditional broadcasters?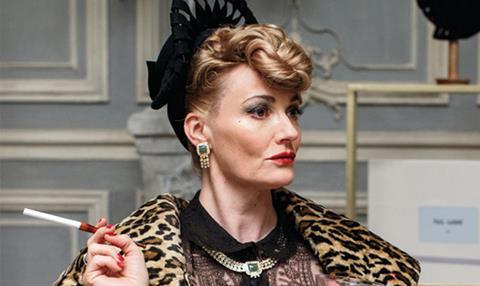 Broadcast's international editor Manori Ravindran has been at Natpe and Realscreen this month, which has given her an interesting perspective from the US – above and beyond visiting Washington DC during Donald Trump's inauguration and subsequent Women's March.
If the political world seems fraught and frightening at the moment, at least there has been some positive news from the industry's biggest OTT players: Amazon and Netflix.
The former will have a meaningful UK commissioning presence on the ground, imminently, to supplement the work being done by film and TV strategy director Chris Bird, who was part of negotiations to secure The Grand Tour, and European managing director of video Alex Green.
The identity of the leader of this content team has been the source of speculation for many months, and the calibre of people that Amazon hires, just as much as the quantity, will give an indication of its ambition.
The global OTT services are sexy customers for producers, but have thus far felt like the preserve of a select few, high-end drama specialists.
The vibe around Amazon and Netflix has been: 'don't call us, we'll call you', which is culturally very different from traditional broadcasters, especially PSBs.
Having cultivated an arms length culture, is a charm offensive now on the horizon? A recognised creative leader running a small team of execs well known to the production community could help push Amazon to the front of the queue for ideas.
Netflix and Amazon feel less like a structural threat to the industry than they did a few years ago (their customers tend to be super-consumers of TV rather than refuseniks), but they will have a significant impact if they become first port of creative call.
For Netflix, the strategy is to expand into premium docs and non-scripted formats, rounding out its genre mix. Its Beastmaster project is a kind of super-charged Ninja Warrior with a global production hub akin to Total Wipeout. It is very different from its originals to date, and even distinct from its acquired content, which tends to be films and scripted shows.
Given that viewing numbers will be hidden from view (as ever), a measure of success will be whether Netflix can transfer its high-end status to an entertainment format.
By pursuing a broader genre mix and putting a greater emphasis on exclusive originals at the expense of second or third-run back catalogue, Netflix appears to be on a journey that brings it closer to its traditional broadcast rivals than taking it further away.
It feels as though OTT is entering a new phase.
Chris Curtis is editor of Broadcast