NewTek is hoping to make the industry's transition to IP-based production "real and affordable" with the introduction of an NDI-compatible camera and two IP video converters with wi-fi capability.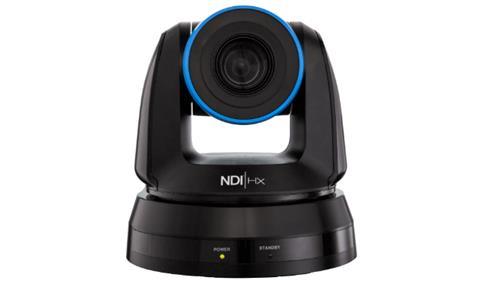 The camera is a Pan, Tilt and Zoom (PTZ) device that has been developed in-house in conjunction with an unnamed partner. Fully IP, it can capture and transmit 1080p 60 video to NDI-compatible products across a standard network.
It supports video and audio, as well as tally, control and power, over a single cable. Described as "plug-and-play" and aimed at the mid-range market, it will be available as a standalone product, for around £2,100.
NewTek's new IP converters, called Connect Spark, are portable devices that connect to an SDI or HDMI output and transmit an IP video stream wirelessly to a computer or other device sitting on a network. Footage can also be recorded internally to SD cards or USB drives. NewTek chief technology officer Andrew Cross said: "The industry is going with IP anyway but I believe that with these new additions, we are making it real and affordable. I expect 90% of production will be done this way in 10 years' time."
NDI is a royalty-free standard, developed by NewTek, that can be used to connect video equipment across an IP network. Version 3, announced this week, includes multi-casting capabilities.