Panasonic has announced a full line-up of PTZ (pan, tilt and zoom) cameras with built-in support for NewTek's Network Device Interface (NDI) protocol, which enables multiple video systems to communicate with one another over IP.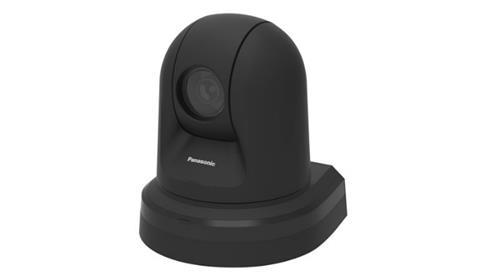 With fully integrated support of NDI version 3, Panasonic's new cameras seamlessly integrate with hundreds of other NDI-capable products, making NDI-based video production workflows possible without any additional configuration.
The new NDI-supporting cameras – the AW-HN38, AW-HN40, AW-UN70, and AW-HN130 - join Panasonic's existing range of PTZ models, and will be available in both black and white colours. The cameras feature an NDI mode in the camera menu that reconfigures the settings for best performance and full compatibility on an NDI network.
It makes a single cable workflow possible, enabling very low latency video, audio, PTZ control, tally and power all over one cable.
"With NDI Version 3, NewTek is making IP Video a complete end-to-end offering for customers, highlighted by our relationship with Panasonic and their next generation products," said Dr. Andrew Cross, NewTek President and Chief Technology Officer.
One of its new cameras, the AW-HN38, is what Panasonic describes as "a high-value, premium quality model", with a features list similar to the AW-HN40, but with 22x Zoom, HDMI and native IP connectivity.
Anyone who's purchased the standard versions of the cameras (the AW-HE40 (pictured), AW-UE70, AW-HE130) can visit NewTek's website in Autumn 2017 to upgrade and enable NDI capabilities for these camera models.