Free firmware upgrade enables VariCam LT to work on live multi-cam productions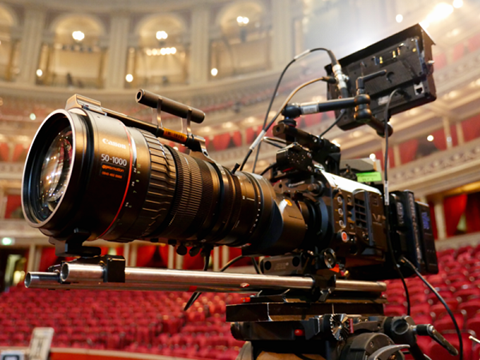 Panasonic has announced a free firmware upgrade for its VariCam LT 4K camera to enable it to be used in live and 'near live' multi-cam setups, to cover concerts, shows, theatre productions and events.
The upgrade enables live events to be created with a more cinematic, filmic look, with a shallow depth of field, from the VariCam's Super 35mm sensor. The camera also captures HDR-ready 14+ stops of dynamic range, and can capture in low light through its dual native 800/5000 ISO settings.
The Varicam LT was first unveiled at the beginning of 2016, as a compact and relatively affordable - its list price at launch was US$18k (£12,600) – path into capturing high-quality 4K images.
The Version 6 firmware upgrade, which will be available at the end of next month, gives the VariCam LT 4K a new shading mode (enabling live in-camera colour correction) as well as tally and return video management; which are essentials for live production. A new 'live mode' fan setting has also been added to reduce fan noise.
It will also be possible to remotely control the camera's functions using Panasonic's AK-HRP1000 remote control panel, enabling remote look-up table (LUT) management, scene file selection, remote REC control and call function.
Live grading software, including from Colorfront, FireFly and Codex, will also be able to remotely upload LUTs and manage the camera's look.
The Varicam LT's two separate SDI outputs mean it's possible to output different colour settings, one clean view for broadcasting or recording, and one monitoring view for status check, markers and menus.
Luc Bara, technical product manager for Panasonic, said: "This latest firmware upgrade of the VariCam LT will make this the best large sensor camera to use for live production applications such as TV shows, concerts and corporate events. It's a perfect match of the style of the famous Varicam look and the substance of Panasonic's expertise in broadcast camera systems. It makes the camera an incredibly versatile all-rounder."