Smaller US players hold their ground as broadcasters and SVoD giants move into unscripted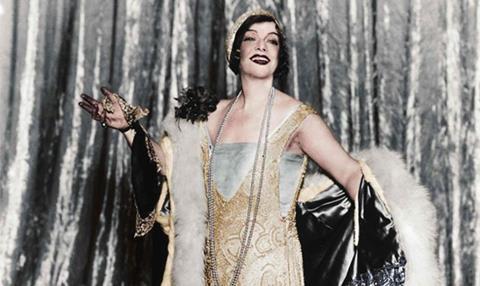 In a US factual climate rife with premium power plays from major factual broadcasters, niche cable channels are sticking to their guns and sharpening their identities – and they want British indies' help.
The non-fiction landscape remains plagued by shrinking profit margins for producers and shaky subscriber growth among broadcasters, but network execs argue that smaller factual channels are fulfilling "an important niche" in the US marketplace.
Smithsonian Channel's David Royle told Broadcast that while all US broadcasters are "scrambling to work out what to do next", the Showtime-owned network's small size works in its favour.
"If you're a fully mature channel, you have nowhere to go now, or it's very hard to know where you go in terms of absolute growth," said Royle, executive vice-president of programming and production. "For a smaller channel, you still have growth potential."
The British exec, who joined Smithsonian in 2006, said rival broadcasters' series, such as
History's anthology effort The Commanders or Nat Geo's first scripted show Genius, form only a small part of a weekly schedule that still needs to be propped up by "prison shows, pop shows and moonshining shows".
"This movement back into 'authenticity' and drama is partially an act of desperation but, more importantly, it's a branding exercise," he said. "Some of these channels are saying: 'We don't actually care what the ratings are on those shows. These are series that position us in the marketplace.'"
Last year, Smithsonian, which held its US subscriber base of 36 million between May 2016 and 2017, urged producers to help it find new ways to approach history.
Royle hails Arrow Media's five-parter America In Color, which employs colourisation to elevate the genre, as a recent success.
The network is one of the top US channels for commissioning British indies and Royle said he will "absolutely" continue to court UK producers, despite a trying factual climate in the States.
"Our sensibility for factual TV isn't markedly different from Channel 4, ITV or the BBC. We're natural partners and it has been a huge strength to take advantage of the UK market."
Smithsonian's next stage of growth is to bolster its presence outside North America. The channel launched in Singapore last year, and is expected to expand across Europe and Latin America.
Meanwhile, Science Channel general manager Marc Etkind is looking to distinguish the Discovery Communications-owned network by focusing on science entertainment and talent-led programming.
Reality competition show MythBusters: The Search was a major swing in that direction, and Science recently commissioned prank show SciJinks, hosted by The Big Bang Theory star Johnny Galecki.
The network, which works with several British producers and will continue to do so, is sending a development exec to the UK next month. "The UK has a tradition of producing entertaining science factual programming and it makes the production community particularly attractive for us," said Etkind.
Etkind is confident his network can compete with SVoD giants such as Netflix and Amazon, which are expanding beyond their scripted roots.
"It's a better space for us because we're doing it 24/7 and we've made the mistakes they're making, so our shows are in many ways stronger and more compelling, because we've been doing it longer," he said.
Elsewhere, arts network Ovation is looking to compete digitally. It is planning to launch a subscriber-only arts app, divided into a series of sub-genres.
The network, which airs arts-related series, specials, documentaries and films, has expanded heavily into scripted in the past year, with 50% of its catalogue now acquired drama.
Factual originals include 3DD Productions' Raiders Of The Lost Art. The network also licenses a large volume of factual content.
"Because we attract a niche audience, I can stack a vertical that is ballet, or release a piece of content that is concert- or fashion-focused," said Scott Woodward, executive vice-president of programming and production.
"If you care about that content and there's a suffi cient volume on the app, you start building a bigger and better audience."