Grabyo's CEO Gareth Capon says the cloud, AI and social live streaming will be the key trends for sports producers to address over the next 12 months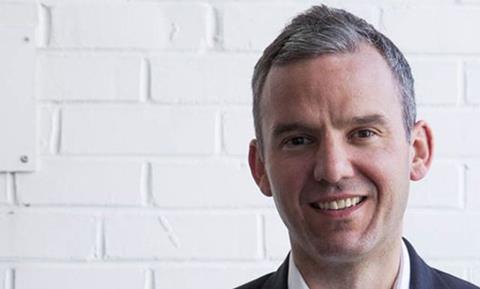 The major growth opportunities for sports in 2019 lie in social media, mobile and OTT platforms. Publishers must focus on developing tailored video production and distribution strategies to capture these vast digital audiences.
This presents exciting opportunities across the sports media industry. Digital audiences are more active and harder to reach than traditional sports fans; a highly engaged demographic that's increasingly influenced by video.
Nobody in sports media can afford to stand still now. In a crowded marketplace, speed of innovation and refined customer-focus makes content stand out. Consumers expect new and exciting experiences for sports broadcasting, demanding content on every conceivable platform and device.
Publishers must deliver fresh, rich content while also ensuring they are first to market to keep audiences engaged with their brand.
Achieving this balance in 2019 will be a key challenge. Organisations will need to embrace new technologies to find efficiency gains across their business, streamlining workflows and reducing friction.
The cloud
Publishers will look to the cloud to drive this change. Cloud-based video production reduces the limitations of traditional broadcast hardware, enabling a more versatile, flexible and scalable workflow more suited to digital distribution and the unpredictable nature of live sport.
In the cloud, producers are able to work remotely and collaborate in real-time to instantly create video clips, produce live streams and distribute video across a multitude of platforms and digital channels.
Artificial intelligence
Artificial Intelligence (AI) and automation will become more established across sports production in 2019. Automated clip creation already helps digital teams to be first to market with real-time highlights, reducing the time it takes to produce and publish short clips.
However, the technology is still focused on event-based triggers for clip production - an automated capability to capture video around a specific incident such as a goal, free kick or yellow card.
AI still lacks the contextual understanding to recognise other key moments such as great shots of the crowd, unusual moments, or pieces of great skill. Even when the technology is expanded to recognise additional triggers and sequences of video, humans will be needed to convey the emotion of sport.
Authenticity and integrity matters for sports content and humans are better at creating a story that helps fans feel like they were there.
It's more likely AI will be more successful in building upon the success of the British Basketball League, who delivered the UK's first fully automated stream of a game. Machine learning (ML) was used to control four cameras, tracking the ball's movement across the court and switching between multiple camera positions to capture the action.
Automated production has also been used in the last three years at Wimbledon for producing live feeds from some of the outside courts.
The use of AI and machine learning is also visible for refereeing with VAR in football, cricket and rugby, using advanced vision technologies and other forms of tracking to assist with the adjudication and production of major sports events.
We could also see AI become more prominent in the core media workflows for digital video production, such as quality control, encoding and metadata extraction, freeing up editors to focus on creating content.
Social live streaming
Live streaming has grown exponentially in the past year and this trend will continue well into 2019 and beyond. Whether it's match action or supplementary 'shoulder' programming, more and more fans are tuning in to watch live video on social media, mobile apps and OTT platforms.
Live streaming apps are the fastest growing apps for OTT, which is imperative for sport given more than 90% of consumption happens when the games are live.
Media rights deals by social media platforms signify audience numbers are strengthening too. In January 2019 the PGA Tour expanded its partnership with Twitter to stream over 140 hours of action for free on Twitter Live. Facebook struck a similar deal to show matches from La Liga in India with a three-year rights package that launched in Aug 2018.
The community-based nature of live social video is a key part of its success. Live video posts receive high engagement through user comments and discussion about the content. Interactive features such as polls, live Q&As and displays of real-time comments create more enriching experiences and drive longer watch times.
Publishers will need to tap into this trend to grow digital audiences in 2019. Sports fans are looking for more choice and want to participate. This is not a new phenomenon. Fans want to share opinions on their favourite team or athlete, which has long been a strength of the TV and radio 'phone in' and can now be leveraged for audiences on social media.
This time next year…
Much like sport, success in sports media will be defined by small margins this year. Federations, broadcasters, OTT platforms, clubs, athletes and brands will all be jostling for position in a busy market.
By 2020, traditional broadcasters will have heavily bolstered their digital offerings to compete with social media and pureplay OTT platforms such as DAZN and PlutoTV.
Social media platforms will continue to stake a claim in the media rights market, with Amazon likely to build on its 2018 acquisitions and its powerful cloud infrastructure platform (AWS Elemental).
Meanwhile, expect to see more clubs and athletes publishing video through native apps and social media to engage their fan bases directly.
One thing is clear – consumers have unparalleled choice, so loyalty will be hard to win. But sport needs winners and there are plenty of opportunities for those who want to take them.