The Rt Hon Ed Vaizey MP is recognised for his commitment to promoting the diversity agenda as Minister for Culture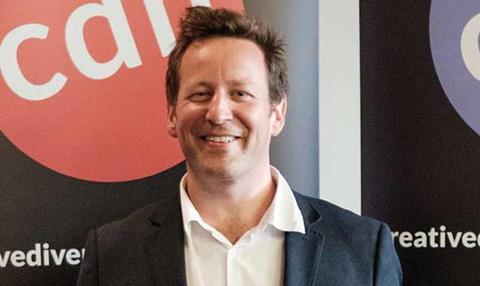 The award for Outstanding Contribution to increasing diversity in the UK's television industry was given to The Rt Hon Ed Vaizey MP, to honour his work while Minister for Culture and the Digital Economy. The award is given to someone outside of the broadcasting industry who has championed the diversity agenda above and beyond what is required in their 'day job'.
There are three main reasons why Ed deserves this award.
First is his power to convene: the roundtables he set up brought together people working in separate areas across the creative and cultural industries, gave profile and space to the diversity agenda, and facilitated wider and deeper engagement.
The second reason is that he takes diversity seriously: when approached by Lenny Henry, Idris Elba and Adrian Lester, Ed became engaged and was not dismissive. For a minister with considerable pulls on his time for much sexier and higher-profile agendas, that was generous and should be acknowledged.
Third is his championing of the CDN and the work of its members: the interventions may not always have been the most subtle, but he did not stop for two-and-a-half years until his portfolio changed following the referendum vote in June 2016.
Ed puts his thoughts on diversity quite simply: "It took me a while to get it and now that I have, I hope more people get it. It's a simple message: if you don't have a diverse crew, diverse cast, a diverse commissioning board and a diverse executive, you don't reflect Britain. There is no magic to it, it really is that simple. It makes sense that TV will not be the best unless the people working in it look like the whole of the country."
He also had this to say about CDN chief executive Deborah Williams: "If you really don't know what to do or where to go, the one thing you should do is ask Debs. She knew there were some things too important to play around with; she reached out to me and neither of us has looked back since. Not only does she know all there is to know, but she is also a fantastic human being."