Pact has called for the UK government to move quickly to negotiate the way that British TV shows are sold across Europe in the future.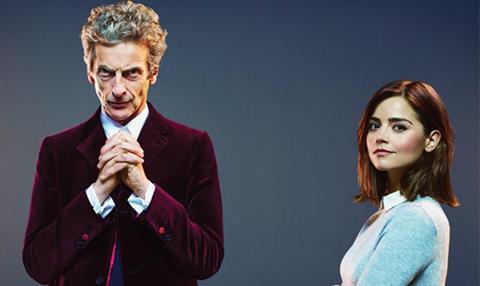 The European Commission unveiled plans in May to create a Digital Single Market (DSM), which would mean that international distributors are not able to sell their content to distinct territories in Europe.
While international distributors, including Hollywood studios, would not have to abide by the rules of the DSM when selling shows to UK broadcasters post- Brexit, British distributors would still have to abide by the rules when selling shows into Europe.
The producer trade body wants UK authorities to continue to lobby the EC over these plans before it formally leaves the union.
"Pact will be working closely with the UK government to continue to influence the Commission's proposals around the Digital Single Market before they are finally agreed and impact on the UK TV and film sector," said Pact chair and Outline Productions cofounder Laura Mansfield.
"Following Brexit, the UK will no longer have a voice at the negotiating table to help prevent those changes in EU copyright law, which could have a detrimental effect on the ability to finance films and television programmes," added Charles Moore, fi lm and TV partner at law firm Wiggin.
Ampere analyst Guy Bisson said that leaving the EU would mean UK viewers would not benefit from "content portability", which would allow them to use shows they have acquired or downloaded at home in another country, such as being able to watch BBC iPlayer on holiday.
"The UK may now stand alone in Europe in maintaining strong geographic licensing arrangements in pay TV, potentially benefiting the large US studios and sports rights owners, but with likely cost implications for customers," he added.
International distributors are already facing currency deflation and could also be hit with complicated withholding tax processes.
Paul Heaney, managing director of distributor TCB Media Rights, said: "You try acquiring the rights to a show or funding a deficit with pounds – that's going to be really hard."
There is also concern over whether UK shows will retain the status of 'European Works'. It is believed that as long as the UK remains a signatory to the European Convention on Transfrontier Television, which was established by the Council of Europe, UKproduced shows will qualify.
"In the unlikely event that UK productions do not qualify as 'European Works', this would have a negative impact on the value of UK fi lm and TV productions to EU broadcasters and platforms," added Moore.
BREXIT: VIEW FROM THE TOP
"We will continue to do what we do really well every day – which is to create and broadcast great programmes and sell them around the world."
ADAM CROZIER, CHIEF EXECUTIVE, ITV
"The outcome of the referendum obviously brings considerable uncertainty and many questions about what happens next for the country, on a wide variety of fronts. As you'll be able to tell from reactions across the political spectrum, the next steps are uncharted and complex. Financially, we are in sound health and as well placed as we can be to respond to any possible impacts."
DAVID ABRAHAM, CHIEF EXECUTIVE, C4
"We are quite a long way from knowing what the overall relationship will be with the EU. There are lots of dominoes to fall."
JAMES PURNELL, DIRECTOR OF STRATEGY, BBC
"We will continue to monitor the situation closely and proceed with caution in the very short term, but ultimately with confidence that we have the right strategy in place to continue growing our UK business in whatever circumstance."
DAVID LYNN, MANAGING DIRECTOR VIACOM UK