Studio also forms strategic partnership with award winning documentary film maker Evan Rosenfeld
Copa90 has launched original content studio Copa90 Studios.
Former Plum Pictures head of development Dan Lewis has been appointed creative director of the studio, with Copa90 co-founder and COO Ross Whittow-Williams to take on operational and strategic responsibility for the new division.
Copa90 Studios will specialise in high-end sports related entertainment, likely building on Copa90's successful social platform content such as recent mini-documentary Do Both, which follows Lyon and Iceland footballer Sara Björk Gunnarsdóttir's journey balancing football and becoming a mother and returning series including Derby Days and Matchday Menus.
It has partnered with US-based film maker Evan Rosenfeld to create a premium documentary slate focusing on returning series, limited series and feature docs about unseen characters and untold stories from the world of football and is currently in-market with an as-yet unannounced project set to enter production in August.
Rosenfeld's work has included producing two of ESPN's most successful 30 for 30 films, The U and Broke, as well as working with LeBron James on Warriors of Liberty City and Kareem Abdul-Jabbar on Kareem: Minority of One, to Peter Berg and Adam McKay.
He was also the showrunner and EP of VICE World of Sports, and his series, Rainn Wilson & the Geography of Bliss is currently in production and is slated to air in 2023 on Peacock.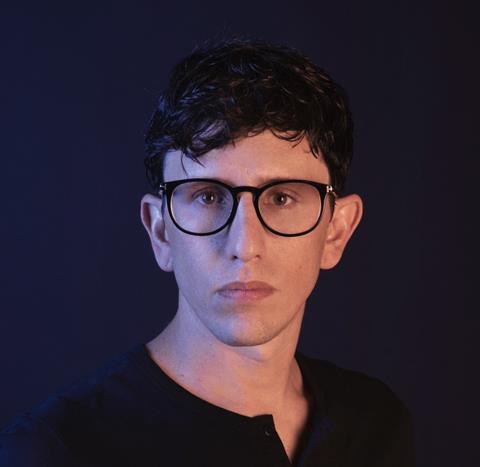 Rosenfeld explained: "As an admirer of their work for many years, this partnership with Copa90 is exciting and has incredible potential. The stories surrounding the game of football come with a deeper and more interesting history than American sports, which makes for compelling content with a high level of emotion and stakes built in.
"Add to that an explosion of interest in football here in the US and I see an expanding market and a big opportunity. Working with Copa90, we are uniquely situated in the world of football to find and unlock these stories in the premium documentary space unlike anybody else."
Meanwhile, Lewis spent over 12 years at Plum Pictures, working on entertainment, unscripted and sport. His achievements include Nat Geo's Race to the Center of the Earth and James May: The Reassembler along with an up-and-coming Channel 4 Digital comedy format series and a luxury property travel show for Paramount+.
He has also produced Cristiano Ronaldo meets Piers Morgan, Wayne Rooney's Street Striker and James May's Toy Stories.
Lewis said: "Having been a fan of Copa90 for some time, I couldn't be more excited to join the team and build upon their already impressive reputation as a distinctive and respected voice within sports media.
"Over the last decade they have achieved huge success across a multitude of platforms, which gives Copa90 Studios a unique position in the market having amassed incredible access to world renowned sporting talent and sporting institutions.
"Now, Copa90 Studios will cultivate that access and trust to create quality programming across all genres - from high end documentaries through to factual and entertainment. The idea of focusing purely on sports related programming gives us a huge opportunity within the industry and I look forward to utilising Copa90's unrivalled reputation and taking our ideas to the UK broadcasters, US networks and international streamers."
Copa90 has previously worked with alternative finance provider Growth Lending on its funding, and received a £1.75 million investment from the lender last year towards its growth.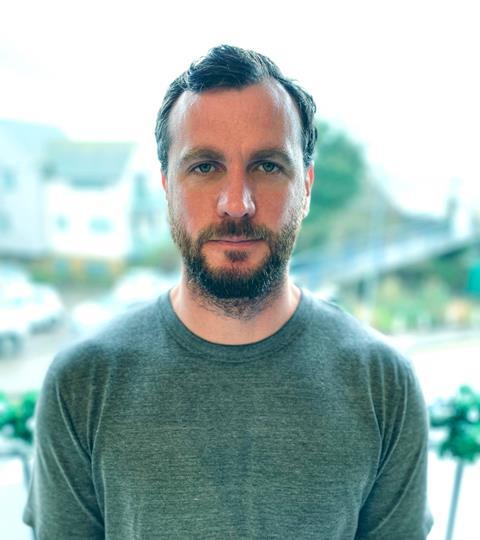 Whittow-Williams said of the spin-off studio: "From All or Nothing to Ted Lasso, the last few years has seen an unprecedented surge in premium, cross-genre football-adjacent programming driven, in part, by the ambitions of entertainment providers to reach and engage global audiences by tapping into their biggest passions. But the reality is that producers are yet to even scratch the surface in terms of harnessing the power and unlocking the potential that the world's biggest passion represents as a jumping off point for storytelling and entertainment."
He added: "Copa90 Studios is a natural evolution of our deep heritage in content creation where we've built a globally recognised brand around innovative formats and storytelling. Combining our unparalleled insight of, and connections to, the global football community with industry leading creative talent like Dan Lewis and preeminent film makers like Evan Rosenfeld gives us a unique development engine from which we can source, create and produce content that will set a new bar in sports-adjacent programming.
"Our extensive network of creators across every continent that we have been working with since 2015 is a competitive advantage – allowing us to tap into a rich mine of incredible stories that are as-yet untold."