ESL Gaming runs numerous esports competitions around the globe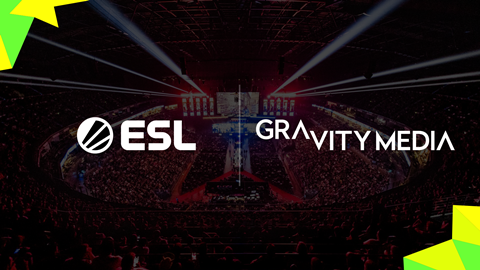 Gravity Media has agreed a three-year deal to produce ESL Gaming's esports events.
Gravity will be the exclusive service provider at some of the world's largest multi-genre gaming and esports events, including the Intel Extreme Masters (IEM) Cologne in Germany, ESL One Malaysia in Malaysia, the IEM Rio Counter-Strike: Global Offensive Major Championship in Brazil, DreamHack Atlanta in the US, and many more.
Tobias Grieser - ESL Gaming's SVP production, said: "Having the best possible broadcast experience is fundamental to us, as this is how we can bring our most memorable and iconic moments to all of the fans around the globe.
"Partnering up with Gravity Media opens many new doors for us to deliver the action from the world's biggest esports stages to anyone's home. With their cutting-edge technology and global presence, we can ensure that fans can enjoy our events to the fullest from wherever they are located and that they can do so in the best possible quality."
Ed Tischler, Gravity Media's managing director, EMEA, added: "The future for esports is bright, offering many opportunities for new and exciting broadcasting approaches to provide the perfect environment for companies to engage with their clients. Gravity Media is excited to be working alongside ESL Gaming on multiple prestigious esports events.
"This project marks another truly global team effort where Gravity Media looks forward to capturing more from the thrilling esports action taking place over the globe. Our teams and offices in America, Australia, Europe, and across the Middle-East are excited to join forces with ESL Gaming to offer our world-leading expertise and support."
This isn't the only esports contract that Gravity Media has tied up this week, with the company to also produce Supercars' esports competition for the third year running.