Co-director and executive producer, as well as DAZN SVP original programming, Grant Best, explained to Broadcast Sport how they built a documentary around Ibiza's small football club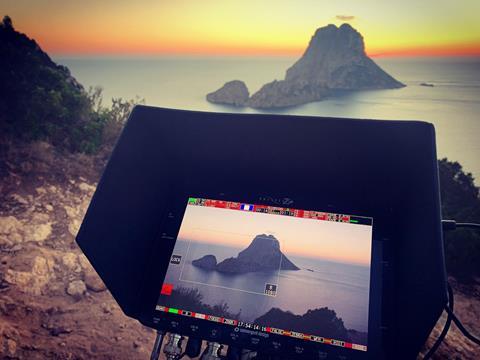 DAZN released Club Ibiza: The Sessions last month, a documentary focusing on Spanish third tier football side UD Ibiza.
Filmed almost entirely before Covid restrictions were announced, it follows the club's season and club president Amadeo Salvo's dream to take them to La Liga. High points include a Copa del Rey match against Barcelona and promotion play-offs, as well as taking in the culture and scenery of the island of Ibiza.
Executive producer and co-director of the show, Grant Best, told Broadcast Sport what it took to create a documentary that, in his words, "focuses on more than the football."
Best believes this was key to the programme, especially as the island"is not often known for sports, their fanbase is about 2,500," and is what makes it stand out against other football club documentaries such as Amazon Prime's All or Nothing series.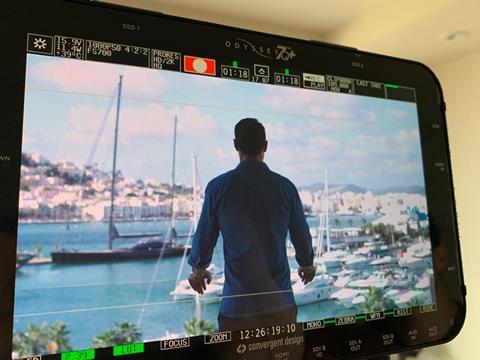 "The biggest challenge was having to build in the characters," he said. "They weren't known outside of the island beforehand, like you would get with a documentary about Liverpool, Tottenham etc.
"So we focused on this more than the football, which might be something that changes as the club goes up the leagues."
When your documentary is based on Ibiza, this does become a little easier: "I was proud of how we captured the island," Best admitted. "We really focused on the beauty of Ibiza, and in particular with some of the aerial photography."
In addition to the scenery, Ibiza obviously brings a lot to the table in terms of music, which was captured with world-renowned DJ, Carl Cox, producing the title track, and local DJs Anna Tur and Manu Gonzalez creating music for the show.
"The most important part of the series was the relationships with contributors. We were lucky with the characters and contributors that came from the island. Anna Tur and Manu Gonzalez brought local knowledge and understanding of local culture that linked to the dream of Salvo," explained Best, while Cox ended up producing the titles from Melbourne, Australia, during Covid restrictions.
Covid restrictions did have an effect in other areas too, with only five episodes of what had originally been planned to be a six-episode series filmed before they hit.
"We had almost five of the six episodes filmed when we found out we were no longer able to be on the island, or do production as we had before," Best revealed.
"So, we had a number of remote production meetings and decided to leave the sixth episode and aim for a five-episode series. This meant a re-edit of those five episodes, and then a possible re-shoot when we were able to visit Ibiza within Covid restrictions."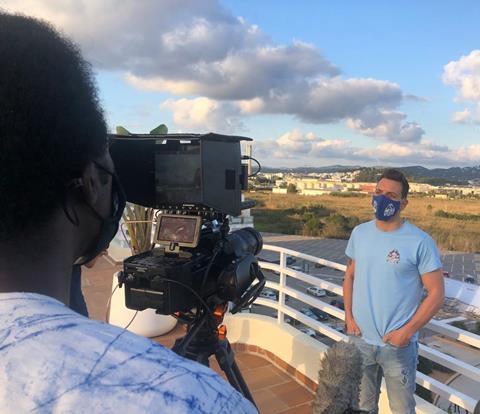 Luckily for Best and the production, it was decided that games would return with play-offs to decide promotion for the season. However, UD Ibiza were immediately knocked out by Cornella, cutting their campaign short.
"It was disappointing for them and means we missed the promotion moment, but it did give an end," Best said. Restrictions lifting also meant, "when it came to June, we were able to film with local teams within the guidelines and captured a lot of the B roll that we needed."
While the documentary takes in the other aspects of Ibiza, football was still the focus, as epitomised by the set-piece match against Barcelona in the Copa del Rey. Two goals from Antoine Griezmann defeated UD Ibiza, but only after the minnows had been 1-0 ahead until the 72nd minute.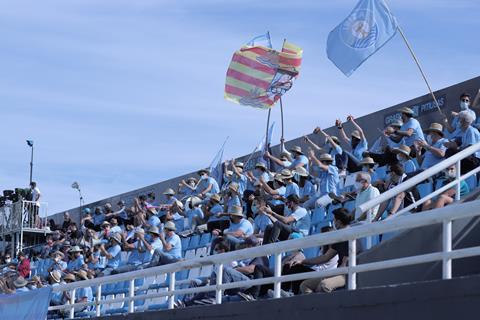 "Great players will do that!" Best cheerfully admitted, despite the Frenchman taking away what could have been an extremely memorable moment. "I think those were the only two shots he had all game."
When it came to production around matches, Best looked to avoid the standard shots from the stands. Instead, he opted for, "pitch level camera angles to give a closer feel."
Club Ibiza: The Sessions arrives on DAZN shortly after the OTT platform has gone global, with UK viewers able to subscribe for £1.99-a-month and a host of content – currently based around its boxing offering.
However, it is looking to grow its original content, with another series of Club Ibiza in the works. Best confirmed: "We will continue following UD Ibiza in The Extra Sessions, with filming to start when it is possible."
Before then, UD Ibiza is already seeing the benefits of the documentary – in some pretty unexpected ways. Best divulged: "The series has aired in Japan, and the club has actually been getting sales of shirts to Japan!"