Top tips for maximising your chances of being shortlisted by the judges of the inaugural Broadcast Sport Awards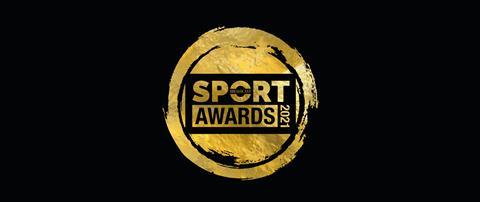 Broadcast Sport recently unveiled the inaugural Broadcast Sport Awards, with 18 categories shining the spotlight on the year's most creative and inspiring sports production, sports broadcast and digital sports content.
The categories cover everything from best sports documentary and best sport entertainment programme to production company of the year, pundit and presenter of the year and the YouTube channel of the year.
The Broadcast Sport Awards 2021 are open for entries now, with a final deadline for entries of 3 September 2021.
The entries will then be shortlisted and winners selected by panels of sports industry judges. We're currently inviting judges to work on the awards and will reveal the initial list of judges shortly.
In the meantime, we thought it would be useful to provide a short overview to what the judges will be looking for, to maximise your chances of success at the Broadcast Sport Awards 2021.
5 tips for entering the Broadcast Sport Awards 2021
1. Keep your entry simple
Use straightforward language and focus on the outstanding elements of your entry that are likely to set it apart from the competition. You want your entry to stand out, so avoid bringing attention to the more mundane, run-of-the-mill aspects, while also avoiding unsubstantiated hyperbole.
2. Create videos to showcase your entry

Firstly, always submit video clips as part of your entry, and secondly, ensure the videos relate directly to what you've written in your entry form. Judges are looking to see examples of what you've talked about in your entry form and can only judge your entry on the clips you've provided.
3. What makes your entry special?
Everyone thinks they deserve to win an award, but not everyone can get across why on their entry forms. Award-winning productions, people and projects are the ones demonstrating a best-of-breeds approach to innovation and creativity that genuinely raises the bar on what's gone before. Explain why your entry is this special, back this up with relevant video clips, and you're on your way to being shortlisted.
4. Judges can only judge what's in front of them
Remember to mention everything you think is relevant in your entry as judges can only judge what they have in front of them.
5. Stick to the word counts and remember the eligibility period
It's an obvious thing to say, but if your production wasn't being made during the eligibility period, it won't be shortlisted. Likewise, the word count is there for a reason – maximise the opportunity to explain the great points about your entry by fully utilsing the space available.
The deadline for entries to the Broadcast Sport Awards 2021 is 3 September 2021. You can find out more about the different categories and enter the awards at http://broadcastsportawards.co.uk/.