Gus Williamson becomes director of programming and Mike Norrish is now director of digital and creative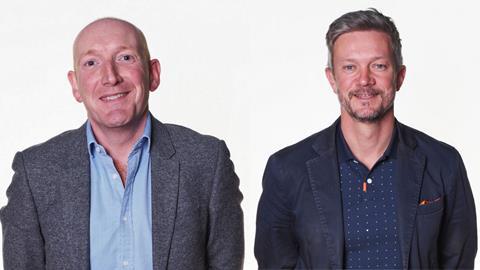 IMG has added two members to the leadership team at Premier League Productions.
Gus Williamson becomes the director of programming, with the brief of creating world-class content and programming for the Premier League's international broadcast partners as well as working closely with the newly formed digital team to ensure a unified content experience.
Williamson spent 20 years at Sky Sports before this move, leaving the broadcaster in 2019. He had first been a producer on its cricket coverage, before becoming head of rugby union for nearly a decade. Since 2019, he has worked as a consultant for the likes of DAZN, CVC Capital Partners and ISG Media.
Meanwhile, Mike Norrish becomes director of digital and creative, after holding a similar role at BT Sport. He was a key member of the BT Sport launch team in 2013, and before that had been digital sports editor for Telegraph Media Group, Sports Editor of the 7Days newspaper in Dubai, and a sports journalist with the Press Association.
As director of digital and creative, Norrish will aim to develop the next generation of Premier League content.
Nick Morgan, managing director of Premier League Productions at IMG, said: "Our ambition at PLP is to deliver world class content and services to the Premier League and its broadcast partners helping the league to remain the most watched, valued and admired in the world. Gus and Mike will play key roles in ensuring we continue to innovate and provide engaging and cutting-edge content to inspire football fans across the globe."