Action from the games starts at 6pm tonight on Sky Sports, and will continue for more than five hours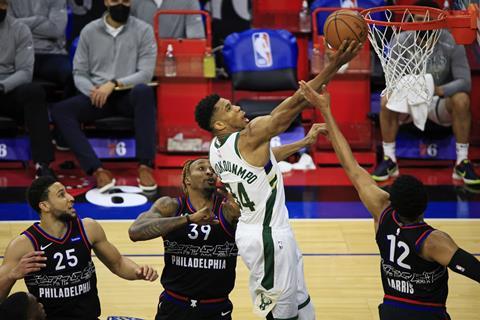 NBA is airing six live games in Europe and the Middle East tonight, to mark 'Dr. Martin Luther King, Jr (MLK) Day'.
The NBA 360 series tips off at 6pm on Sky Sports Main Event and Sky Sports Arena. It will be a simultaneous live broadcast of multiple NBA games in a continuous feed produced by the NBA.
30 broadcasters from more than 40 countries and territories are taking the NBA 360 feed, which will continue for more than 5 hours and feature 26 European players across the six games.
Elsa Memmi, head of global media distribution, NBA EME said: "We are excited to once again provide access to continuous game action across six live games for fans in Europe and the Middle East. NBA 360 is a concept that debuted in Europe in the 2018-19 season and allows us to maximize the advantageous time difference of teams playing on MLK Day, providing fans with wall-to-wall coverage of their favourite teams and players."
2022 MLK Day NBA 360 Schedule
New Orleans @ Boston 5:30 PM GMT (will join in progress)
Charlotte @ New York 6:00 PM
Philadelphia @ Washington 7:00 PM
Brooklyn @ Cleveland 8:00 PM
Chicago @ Memphis 8:30 PM
Indiana @ LA Clippers 8:30 PM