The Eleven Group companies have combined to offer "unique access to talent with storytelling capabilities"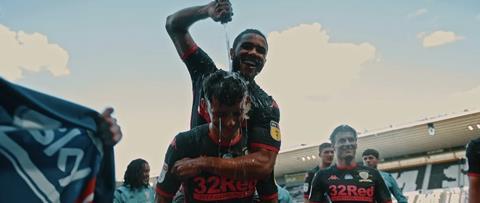 Sports production company Neo Studios has merged with sister company, US-based Whistle Studios, to create a new global studio business.
The companies are both part of the Eleven Group, and the newly expanded Neo Studios will supplement Eleven's offering of live sport, with sports documentaries and other on-demand content.
Neo will also create sports and entertainment programming for third-party streaming and linear platforms.
Neo was launched by Eleven's parent company - the sports and media investment platform Aser Ventures - in 2018.
Its first project was the award winning Leeds United – Take us Home (pictured above) for Amazon Prime Video, which charted the club´s return to the Premier League across the 2018-19 and 2019-20 seasons.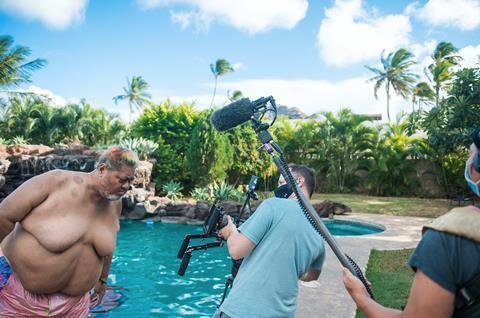 Last year, Neo told the story of four Hawaiian sumo wrestlers who traveled to Japan to become legends of the country's national sport in the critically acclaimed three-part show The Giants (pictured above) for Rakuten TV.
Eleven acquired Team Whistle in 2021. Whistle Studios specialises in developing and producing scripted, unscripted, animation, and live formats. Its recent productions include the Emmy winning docu-series Prideland for PBS and NAACP nominated Benedict Men, a docu-series made in partnership with NBA star Stephen Curry and Unanimous Media.
The merger of Neo and Whistle brings together the two studios´ network of relationships with some of the biggest talent, sports teams and federations in the world.
As part of the Aser Ventures group, Neo has very close links with Premier League club Leeds United and a roster of teams and stars affiliated to Aser's media, marketing and talent agencies. Meanwhile, Whistle Studios has a track record of collaborating with some of the top names in US sport.
Neo will now focus on developing new formats across the entertainment spectrum, with a particular focus on sport. It is currently working on the release of the six-part docu-series Legacy: In The Shadow of Greatness with Discovery+, which will chart the journeys of three young athletes and their legendary parents Dwyane Wade, Evander Holyfield and Randall Cunningham.
Neo is working with 11-time Emmy Award winning filmmaker Jonathan Hock on the show, which will premier on 8 March.
Neo is aslo developing a new format called The Academy, which will follow young athletes hoping to fulfill their dreams of going pro. They have already partnered with the NFL Alumni Academy, with discussions underway with a number of European football clubs.
Neo will operate as a global studio business with teams across Europe and the US. Neo´s distribution network includes Amazon Prime, Netflix, Rakuten TV, HBO Max, Discovery, Snap Originals, BET+, Facebook Watch, MGM/Orion, TBS, YouTube Premium and more.
Anouk Mertens will lead the business as Global CEO. NEO's US team will be overseen by Emmy Award-winner Melanie Capacia Johnson (managing director Neo Studios US) and Jill Johnson (Neo Studios head of entertainment). Neo's European operations will be headed up by Jimmy Rutherford (director of content) and Jonathan Gale (Director of business development).
Anouk Mertens, Neo Studios CEO, said: "Combining forces with the talented team in the US allows us to grow our capabilities and operate at a truly global scale. As part of the Eleven Group, Neo will be able to leverage our unique partnerships with talent, athletes, and leagues to tell powerful, untold stories that really connect audiences with their passions."
Marc Watson, Eleven Group CEO, added: "The newly expanded Neo Studios will be an integral part of the Eleven Group, and give us the opportunity to supplement a compelling live sports offering with more award winning on demand content. Neo's best in class production services will also empower us to deliver for rights partners and distributors around the world."