The first episodes from the 40x26-minute series are free to watch now on Rakuten's MyTime Movie Network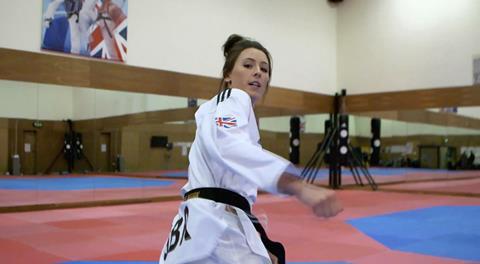 Rakuten TV is airing a 40x26-minute documentary series called Sports Woman. The first episode was shown last Tuesday at 8pm, and new episodes released every weekday at 8pm since then. Episodes are repeated daily (10am Tuesday-Friday and 6pm at weekends).
The series is available for free on Rakuten's new streaming channel MyTime Movie Network. The channel is dedicated to "celebrating women and offering audiences instant access to female-led movies," says Rakuten.
Sports Women showcases the rapid expansion of women's sport, highlighting inspiring stories and outstanding individuals.
The series includes elite dressage rider Charlotte Dujardin; Great British Cycling Team cyclist Laura Jenny; Taekwondo athlete Jade Jones; and competitive sailor Hannah Mills; alongside global sports stars such as Serena Williams, Simone Biles and Megan Rapinoe.