The full speaker sessions from the third Broadcast Sport Virtual Breakfast Club are now available to watch on-demand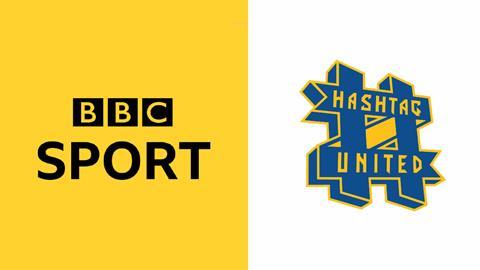 The third in Broadcast Sport's regular series of Virtual Breakfast Clubs was held on Wednesday 24 March, with compelling, insightful speaker sessions with BBC Sport, Hashtag United, Aurora Media Worldwide and Base Media Cloud.
The full BBC Sport and Hashtag United speaker sessions are now available to watch in full for free.
The videos of the sessions are below.
BBC International Women's Day panel
Speakers:
Steph Harries, Controller of production, BBC Sport
Gabrielle Cook, Creative Director, BBC Sport
Chair: Charlotte Wheeler, event director, MPTS
To mark International Women's Day earlier this month, two female execs from the BBC Sport team talk about their career to date, and the efforts being made by the BBC to encourage females to reach high-level positions at the broadcaster. Harries and Cook talk about what it's like to be a female exec at BBC Sport, how they got into the sports broadcast industry and obstacles they may have faced along the way. They also offer advice to young women looking to follow suit into the world of sports production and broadcast.
Hashtag United Breaking the Net
Speakers:
Neil Smythe, director of media/operations, Hashtag United
Danny Sayers, producer/director, Hashtag United
Chair: Jake Bickerton, editor, Broadcast Sport
Hashtag United FC was formed five years ago by YouTube influencer Spencer Owen (aka Spencer FC). The team films and uploads its matches and related content to YouTube and has built up a huge social media following – it now has 472,000 insta followers and 537,000 YouTube subscribers. The club recently released a four-part episodic documentary series on YouTube, called Breaking the Net (pictured above), which charts the trials and tribulations of lockdown and the club's remarkable achievements during its first FA Cup. The film's producer/director and the club's director of media/operations join Broadcast Sport editor Jake Bickerton to explain how the film was made during lockdown, how it was funded and what the club hopes to achieve with the release of the documentary.
Broadcast Sport Virtual Breakfast Club - more videos
To watch the two sessions from the first two Broadcast Sport Virtual Breakfast Clubs – with Facebook, the FA, Eurosport and Eleven Sports – visit https://www.youtube.com/channel/UCAVVAvRY0ChE3HpAge_ZCIw