'Box-set' docs show the way to compete with the best of scripted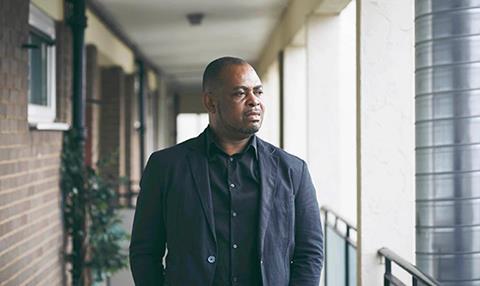 When I'm not pondering privatisations, reviews and regulations, or deep in conversation about select committee evidence or the puzzle of unpicking BBC Studios, it's nice, occasionally, to talk about programming.
And a phrase I'm hearing more and more often is 'box-set factual'. It's an idea most obviously expressed by Channel 4's excellent The Murder Detectives (pictured), which was stripped last week at 9pm to plenty of critical acclaim.
The Films of Record series follows the police investigation into the fatal stabbing of a 19-year-old man. The story is told in a purely factual but incredibly dramatic way – not so much blurring genre lines as borrowing tone and style.
The series is not a million miles away from Minnow Films BBC2 series The Detectives – another high-quality, stripped three-parter that played earlier in the year.
There may be a debate about which is better (and I understand BBC2 is a bit peeved at what it thinks were C4's copycat tactics) but the ambition of both is clear, in terms of production techniques and their broadcasters playing them on consecutive nights.
That needs to be applauded and the message for factual producers is: think creatively if you want to compete with the other genres.
When we were compiling the longlist for the Broadcast Awards Timeline TV Moment of the Year (click here to vote if you haven't already), it's fair to say that drama dominated.
Whether it was Deidre's funeral or Doctor Foster's dinner party denouement, those moments stood out rather more than those from the factual world.
24 Hours In Police Custody's 'no comment' interview from the first ep was an honourable exception and its producer, The Garden, is already thinking about how to transfer some of the box-set sensibility of Serial and The Jinx to its own slate.
Sky managing director of content Gary Davey believes factual producers should not shape their storytelling with the box-set effect in mind, but is passionate about scale and a sense of event – and prepared to experiment with how and when Sky airs its series. More from him in the new year.
So while scripted producers are mulling the Netflix effect, perhaps their non-scripted counterparts should do the same. The streaming service launches Making Of A Murderer next week. It is the culmination of 10 years of filming by directors Laura Ricciardi and Moira Demos, and Netflix has boldly dubbed it the most compelling American crime story you've never heard of. Rising to the challenge of competing with that should set British brains whirring.
Chris Curtis is editor of Broadcast