MONDAY: Return of Jeremy Clarkson-fronted quiz wins slot but with reduced audience
Who Wants to be a Millionaire? (ITV) 9pm-10pm
3.6m (21.2%)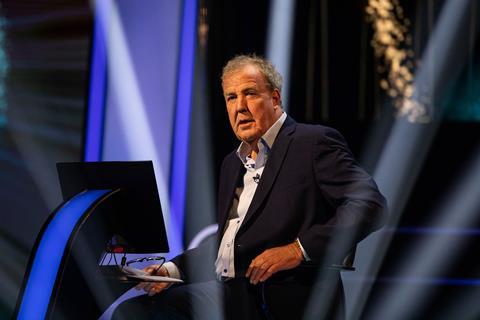 The return of the tension-building gameshow narrowly outdid Sue Perkins' latest BBC travel documentary in Monday's 9pm battle.
Stellify Media's quiz brought in 400,000 more than BBC1's Sue Perkins: Along the US-Mexico Border (3.2m / 18.3%), although it was down considerably from its previous series launch of 5.3m (21.5%) in a 9pm slot on Sunday 10 May.
The second episode of BBC2's Diagnosis Detectives took 1.3m (7.6%), just ahead Channel 5's own medical offering, Ambulance: Code Red (1.1m / 6.7%).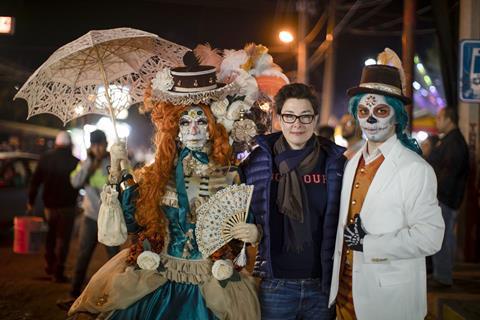 All were comfortably ahead of Channel 4's social documentary The Yorkshire Jobcentre which drew 650,000 for its fifth episode.
At 8pm, ITV's new series Inside Animal A&E launched with 1.8m (11%) for half an hour, well down on the slot average of 2.9m (15.6%).
Opposite, BBC2's healthy eating series Tom Kerridge's Lose Weight for Good consumed 1.3m (7.9%), while C5's Ultimate Police Interceptors locked down 1.1m (6.4%) over the full hour. C4's Supershoppers propped up the half-hour with 740,000 (4.5%).
The slot was won by BBC1's EastEnders, which took a 20.4% share and 3.4m, according to Barb data provided by overnights.tv
At 8.30pm, the final episode of BBC1's rerun of breakout comedy Ghosts pulled in 1.2m (7.1%), while BBC2's University Challenge won the slot with 2.3m (13.6%), ahead of ITV's doc Coronation Street: Stories That Gripped the Nation (2m / 12%) and Jamie: Keep Cooking Family Favourites on C4 (1.2m /7.2%).
Elsewhere, journalist and presenter Mehreen Baig's BBC2 exploration into affluent west London enclave Inside Chelsea: Britain's Wealthiest Borough at 10pm captured 560,000 (4.4%) – marginally below the slot average of 705,000 (5%).