WEEKEND: Traveller's five-part BBC2 trip sets off almost 1m ahead of 9pm slot average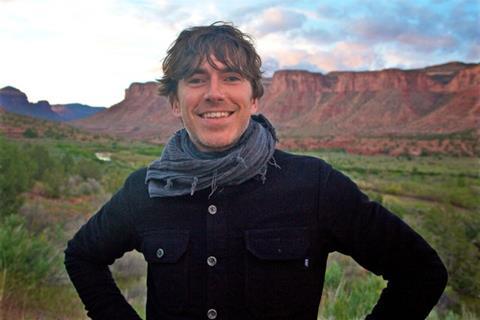 The travel presenter's five-part US journey kicked off a whisker behind his previous Mediterranean series, which debuted with 2.2m (10.3%) in October last year.
However, the BBC Studios show put up a valiant fight in the competitive 9pm slot, beating his 10.3% audience share in an 8pm slot for that edition.
Last night's show was 900,000 above BBC2's 1.2m (6.2%) slot average.
Reeve was ahead of Channel 4's adventurers, with Treasure Island with Bear Grylls averaging 1.4m (7.6%) opposite, but was no match for two Sunday night dramas.
ITV's Sanditon reached its penultimate episode with 2.5m (13.3%), behind BBC1's World on Fire, which held on to 4.4m (23.7%) of the previous week's opening 5m (27.2%).
Channel 5's The World's Most Luxurious Private Jets brought up the rear with 670,000 (3.6%).
At 8pm, C4 doc Thomas Cook: the Rise and Fall of Britain's Oldest Travel Agent brought 1.3m (6.5%) – less than the channel's 1.5m (7.35) slot average but more than double the 590,000 (3%) that greeted the debut of C5 six-parter Wonderful World of Baby Animals.
Saturday
Strictly Come Dancing's Hollywood-themed show scored 8.2m (42%) over 130 minutes from 7.10pm, up from the previous week's 7.9m (43%).
This was almost double the 4.3m (24.4%) who tuned in for the final of ITV's Britain's Got Talent: The Champions over two hours from 8.30pm, again 300,000 up on the previous edition.
Meanwhile, C5 single doc Prince Andrew and the Scandal in the House of York attracted 690,000 (4.4%) royal-watchers over 80 minutes from 9.20pm, in line with the channel's 684,000 (4.4%) slot average.