The LA Screenings transported British buyers back in time this week, with a raft of dramas and programmes based on movies and TV series dating as far back as the 1980s.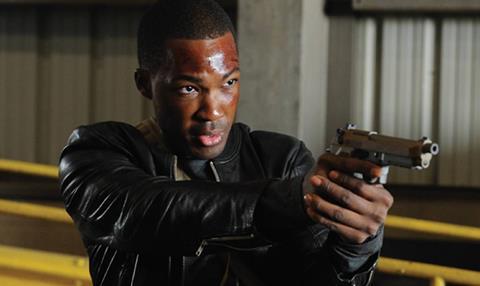 Dozens of UK executives from terrestrial and pay-TV broadcasters have travelled to the US for the week-long acquisitions event, where 27 dramas and 15 comedies are being showcased by the major US broadcast networks.
Buyers were quick to note the number of remakes. The list includes Fox's reimagining of The Exorcist and buddy cop thriller Lethal Weapon, as well as NBC's kidnap tale Taken and CBS's version of cop drama Training Day.
Following the success of The X-Files reboot, the networks are also revamping old TV series such as MacGyver for CBS, while Fox is rebooting Prison Break and 24.
ITV head of acquired series Sasha Breslau said: "Obviously something like Lethal Weapon and Training Day are much more relatable internationally than something like MacGyver, and built-in brand awareness doesn't hurt if you're trying to cut through in a noisy marketplace. It does, however, depend on the brand and how well it is executed."
Channel 5 head of acquisitions Katie Keenan, who bought The X-Files, said compelling characters were vital. "Remakes help to bring an audience to a show because they're very marketable, but it has to come down to the story telling. If you can't keep your audience interested, then they'll turn away. We've had enormous success with The X-Files and that proves you can bring back a brand with great success."
Virgin Media was at the LA Screenings for the first time in many years and head of content partnerships Gill Hay said she remains a "big fan" of original concepts despite remakes being "perceived as a guaranteed route to a more successful show".
The former Channel 4 head of acquisitions will be going up against rival Sky, the British firm with the deepest pocket for American acquisitions, and terrestrial broadcasters for a number of serialised dramas.
Netflix also continues to be a major player in first-run acquisitions. It's understood that the OTT service is on the brink of securing a global deal, including UK rights, to high-profile ABC drama Designated Survivor, which stars Kiefer Sutherland as a low-level cabinet member who becomes president of the USA after a terrorist attack.
The show is distributed by indie distributor Entertainment One, which has also received interest for ABC's Hayley Atwell-fronted procedural Conviction.
Time travel is one of the more noticeable trends of the market, with series including ABC's Warner Bros-distributed Time After Time, based on the life of a young HG Wells; Shawn Ryan-produced NBC series Timeless; and Fox comedy Making History, from The Lego Movie creators Phil Lord and Chris Miller.
C5's Keenan said the trend had "come out of the blue" and speculated that the pilots were commissioned around the time of Back To The Future's 30th anniversary last year. She was keen to see spin-off series of existing franchises, including The Blacklist: Redemption, starring Famke Janssen, and Chicago PD sister show Chicago Justice.
ITV, meanwhile, is searching for a big-ticket acquisition for the main channel, a move it has not made since acquiring spy drama The Americans in 2013.
Breslau said she had an "open mind" at the screenings. "We don't buy a great deal of American content for the main channel, but we might be looking at a big network procedural along the lines of a CSI or a high-end drama like The Americans or Homeland."
She added that ITV is also considering a family drama for the weekend. "We're potentially looking for something that can play in a Saturday tea-time slot – 6pm or 7pm – where Primeval and Baywatch used to play."
Holding out for laughs
ITV2 also remains a priority and drama is high on Breslau's wishlist. She has been keeping an eye on this year's slate of comedies, however, pointing to shows such as Man With A Plan (see box) and Powerless, an office-based sitcom based in the DC Comics universe.
The digital channel already has a number of Seth MacFarlane shows, including Family Guy and CBS sitcom Mom.
Channel 4 is also searching for sitcoms that can sit alongside The Goldbergs and Brooklyn Nine-Nine on E4. "We want shows that are useful in the long term. These grow, and some of the best purchases have been shows that are picked up long after the screenings," chief creative officer Jay Hunt told Broadcast.
Disney is hoping that American Housewife can break through. The Peep Show-meets-Roseanne family sitcom, which was previously known as The Second Fattest Housewife In Westport, is one of only two ABC network pick-ups sold by Disney Media Distribution.
This has largely bucked the trend for an increase in vertical integration between the studios and their networks. Fox, for example, picked up 11 series, of which 10 were produced in-house.
Breslau said in-house commissioning has become particularly noticeable in recent years. "If you're not an affiliate studio, you're struggling," she explained. "It doesn't have a huge impact at the moment for international buyers, as long as the number of shows and the quality doesn't diminish."
But Hunt said that the vertical integration has meant studios such as Sony are starting to look further afield for deals, highlighting C4's recent commission of Bryan Cranston-fronted drama Electric Dreams, direct from the Hollywood studio.
C4 reportedly paid north of £500,000 for Desperate Housewives 10 years ago after losing a bidding war to Sky 1 for Lost. But Hunt said the channel no longer even brings a shopping list to the screenings and prefers commissioning its own dramas instead.
As a result, the LA Screenings is slowly becoming less of a deal-making destination for many British broadcasters. Keenan insists, however, that it will likely remain an essential week in the diary.
"Ultimately the reason for screenings is to see the shows, but it's now also an opportunity to speak to the showrunners and ask them about their ambitions for their projects, which is really important," she said.
"Over the years, I've asked the showrunners about their shows and if you don't get a compelling sense of where they're going, that can make you a little wary of going for it at the pilot stage."
Broadcast Three To Watch
MAN WITH A PLAN (CBS)

Distributor CBS Studios International
Description CBS multi-camera comedy stars new Top Gear host Matt LeBlanc as a father struggling to look after his children when his wife goes back to work. The show was described by CBS's global distribution boss Armando Nuñez as the type of "good old-fashioned sitcom" that international buyers are calling out for. Created by Jackie and Jeff Filgo, CBS hopes it will be more Friends than Joey.
THIS IS US (NBC)

Distributor Twentieth Century Fox Television
Description NBC relationship drama follows an ensemble cast who are all born on the same day. The trailer has reached more than 60 million viewers in one week on Facebook and YouTube, making it one of the surprise breakthrough shows at the LA Screenings. It is produced by Dan Fogelman, the man behind Bristolshot ABC comedy Galavant and Steve Carrell feature film Crazy, Stupid, Love.
SON OF ZORN (FOX)

Distributor Twentieth Century Fox Television
Description This half-animated, half live-action comedy is part Curb Your Enthusiasm, part He-Man and centres on a barbarian father struggling to reconnect with his son and ex-wife after returning to Earth. Voiced by Jason Sudekis and starring Cheryl Hines, it was one of the most divisive shows in LA. One UK buyer described it as the "best comedy pilot I've seen in years" and another branded it "the worst show I can remember seeing".