The Royal Television Society (RTS) Craft & Design Awards 2016 have opened for entries with an extension to the Director category which will now recognise achievement in three genres.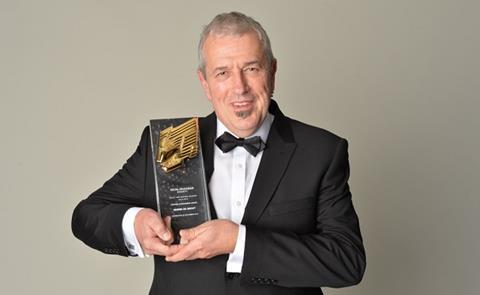 The RTS said that due to the large number of entries received last year the Director category will be split into: comedy drama/comedy situation; drama and documentary/factual and non-drama productions.
The awards celebrate excellence in broadcast television and aim to recognise the variety of skills and processes involved in programme production.
Awards will also be given in the following areas: Design, Make Up Design, Costume Design, Production Design, Effects, Photography, Lighting and Multicamera, Sound, Editing and Music.
In addition, there are three awards given at the discretion of the Judges: Design & Craft Innovation, Judges' and Lifetime Achievement Awards.
Chair of the RTS Craft & Design Awards and CBBC controller Cheryl Taylor said: "These Awards play a vital role in recognising the extraordinary breadth of talent and depth of expertise we have in all areas of production.
"They are a glowing testimony to Britain's leading force in the creative content industry."
All entries must be submitted using the RTS Online Awards Entry System The deadline for entries is Friday 2 September. All entries must have been first transmitted between 1 September 2015 and 31 August 2016 and may be submitted by companies or individuals.
The Awards will be presented on Monday 28 November 2016 in London.