The sport's ambitious remote production workflow is honoured at the IBC Awards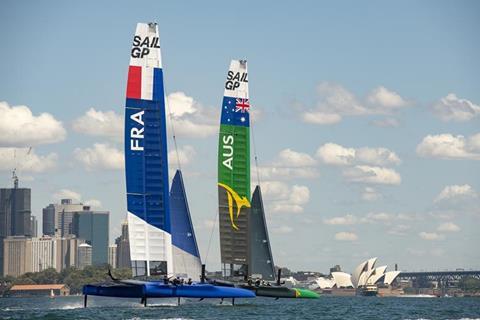 SailGP picked up the 'content creation' gong at the IBC Innovation Awards over the weekend, for its remote production strategy.
The global series of catamaran races works with Oracle, Whisper and Timeline TV, using remote production to deliver content into more than 100 broadcast territories as well as the SailGP app.
The live world feeds are fully produced in London, up to 10,000 miles away from where the action is happening. 40+ video and data sources are utilised in the feed, including SailGP's LiveLine FX technology for on-screen graphics created from data picked up by hundreds of sensors on the boats and athletes.
SailGP director of technology Warren Jones said: "Special thanks to our partners Oracle, Whisper and Timeline TV in helping us deliver the solution and to everyone working on the global production of SailGP for their professionalism and dedication to delivering an outstanding product."